20 Common Mistakes with Web Design and Tips to Avoid Them
In this article, we'll go over the 20 Most Common Web Design Mistakes and How to Avoid Them, and how we can help you avoid them. Having a website that piques users' interest and converts them into loyal customers is no longer an option; it's a requirement. A badly designed website can cost your business clients and ultimately money, and unfortunately, bad web design is more common than you might think.
Many small business owners believe that hiring a professional web design firm is out of their reach or too costly, leading them to try DIY techniques or low-cost, lower-quality alternatives. Many businesses' preconceived notions about what makes a good website can stifle their growth. Making mistakes on your website could have long-term consequences for your company's health.
We asked our team of software developers, web designers, and user experience (UX) experts to talk about the most common issues they see on business websites today, and they did not disappoint!
20 Common Mistakes with Web Design and Tips to Avoid Them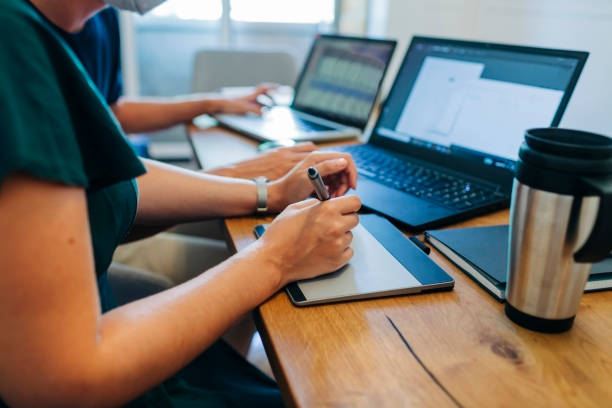 1. Content is arranged in an unorganized manner.
As we all know, consumers are discouraged from quickly perusing a cluttered page. When designing, keep a clear hierarchy in mind to avoid putting users in a difficult situation where they don't know where to start looking. You'll be successful if you can guide their gaze through the page.
It is best practice for site users to always know where they are on the site and to be able to move freely and quickly between pages. Designers take a variety of approaches to this problem. Some designers prefer one-page layouts, while others use pagination in their designs. The use of several filters to help clients find what they're looking for is also effective.
3. Poor readability and legibility:
We all know that readability is important, but some designers overlook it in their rush to create.
4. Issues with Font Size, Style, and Color
You have a serious problem if your users can't understand the text on your blog or the main navigation menus. To get the most out of your site with the least amount of effort, you must use the best colors and fonts for maximum readability. You will lose a mobile user before they complete your Call to Action if the font is not visible or does not automatically change to the proper size and formatting.
If you have a lot of text on your site, use colors that are easy on the eyes. You don't want to strain your users' eyes, so make sure your text and background colors aren't too bright, and that the site encourages them to read your content comfortably. Text is also important for mobile users, who rely on the responsiveness of the website to automatically style paragraphs to match the irregular shape of mobile devices' viewing dimensions.
5. You're missing out on SEO and analytics:
To treat a condition, you'll need a diagnosis. SEO and analytics are the best diagnostic tools for your website's popularity, which tell you how well it performs in terms of ranking and positioning. Because the second and third pages of a search engine results page are much less likely to be noticed, SEO will ensure that your website appears much higher in the search results pages. Analytics may also reveal the average length of a user's visit to your website and what they did on the page.
This is a great way to see how the most recent items you add to your website perform and if they're being used as intended. You might also be able to figure out what they're up to before they leave your page. Let's say you notice that a user does several of the same things right before logging off or closing a browser tab. In that case, you might be able to figure out what's causing the issue and then fix it.
6. Make extensive use of large images, flash graphics, and animations:
The heavier your website is, the longer it will take to download, especially on mobile devices. Make sure that all of the graphics you upload to your website are optimized.
7. Flaws in the design or layout:
Your website must be user-friendly, especially if you want them to complete a specific task, such as signing up for a newsletter or purchasing something from your store. If you haven't thought about it, your website's path through it is likely to be poorly planned and constructed for your visitors. Customers are frequently trapped in a loop where they can't make sense of your information, and as a result, they won't return.
8. Pop-up windows:
The visitor will undoubtedly have a perplexing experience as a result of this. Keep in mind that only one pop-up window should be displayed at a time, or use lightboxes with all distractions grayed out to improve perception. Remember that the user can close a pop-up window by clicking anywhere on the screen.
9. Not testing a website on all devices prior to launch or not testing at all.
By now, most websites should be responsive and have been tested and optimized for all common devices.
10. You're Ignoring a Call to Action Number
This point builds on the one before it and goes even further. You may not be routing your consumers appropriately if you are receiving a lot of traffic but not achieving your goals, such as purchasing a product or signing up for a free trial. Putting your Call to Action into action and making it obvious is the best and most effective way to achieve this. This is why your visitors came to your website in the first place.
Make sure you're clear on what you want them to do so they can fulfill the tasks you've assigned to them. Because it converts a visitor into a customer or follower, this method is also known as conversion marketing in marketing. Consider using conversion rate optimization to improve your client and user onboarding procedures.
Your overarching plan will determine what action a new user is expected to take. Do you want them to become regular readers who interact with your content and contact you, or do you want them to sign up and buy your products? Whatever you choose, make sure your plan is complete and that you can carry it out.
11. There is no website that is responsive
If your website is unable to adjust to all common screen resolutions, you may lose a significant number of visitors because their experience is not optimized.
12. Making unrealistic promises to customers and agreeing to unrealistic deadlines:
To avoid losing a single client, we all spread ourselves too thin. Some designers are willing to give the customer the moon, only to fall short of the deadline or other requirements. Your client will be astounded by your under-promising and over-delivery.
13. Overengineering is a term that refers to the practice of overengineering
Trying to make your interface do everything for everyone is a bad idea. Being adored by everyone is a dream come true. Because people's interests and needs differ, you should focus on your target demographic. Be honest with yourself about your 90% customers, and create relentlessly with them in mind. You'll have a better chance of succeeding this way. "In the bush, a bird in hand is worth two."
14. Your website is not safe to use.
It is not secure if a website does not have a valid HTTPS certificate. Current browsers require HTTPS certificates to consider you secure. Users will receive alerts in their browsers if these are not in place, informing them that your website is unsafe. HTTPS encrypts data sent between your website and your user, keeping it safe and private and preventing cyber thieves from accessing sensitive data.
If you're worried about the security of your website, see if your current hosting provider can help. Although most hosting companies keep their platforms up to date, it's always a good idea to double-check. Make sure your plugins, themes, and other website elements are all up to date and patched with the most recent updates for added security.
15. Including non-mobile-friendly user interface features:
A large registration form is difficult to complete on a mobile device. Making the registration form responsive simplifies things slightly, but it's worth considering whether it's still reasonable to expect the user to fill out all of the information you've requested. Consider the following scenario: if a user registers on the website using a mobile device, the website is sophisticated enough to skip a few steps in the profile filling process, allowing the user to complete those steps on a desktop or laptop computer. Here's where you can learn more about using forms on mobile devices.
16. Ignoring analysis and focusing solely on problem-solving:
If you don't know what the problem is, you won't be able to fix it. To do so, you must first assess the situation and, if necessary, add research to your analysis. Despite this, many UX designers start a project by opening Photoshop or Axure. These aren't tools for solving problems. Once a design is completed, its creator will defend it, but only as an effort, not as a solution.
17. Misunderstandings about project phasing and completion:
UX specialists must learn to create experiences that support a phased release schedule as part of the Agile development process. Because there is often a misunderstanding about what constitutes a phase, unfinished 'under construction' releases that are only part of a larger total are common. Real phases are complete in and of themselves and a part of a larger whole. As a result, while an early phase may bear little resemblance to the final product, it will always lead.
18. Failure to ensure that each screen has a primary and secondary action:
Too many actions to do are still frequently crammed into screens (particularly on home and index pages). Despite this, the content and limited functionality of the sites frequently leave customers with no options for continuing their journey.
19. There has been new material buried:
Unless the sites you're working on are completely static, it's critical to incorporate new information into the design in some way. Returning visitors will most likely want to see what has changed since their last visit. This is done automatically on most blogs, with entries appearing in descending order by date. What about websites that aren't e-commerce-related? This can be done in a variety of ways. You could devote a whole section to new material.
This could be a landing page for the most recent content. This could be a section of the home page or a separate page with links to recent updates. It's crucial to emphasize this. The goal is to make it simple to find for returning visitors.
20. Hyperlinks that don't work:
Links that lead nowhere are a sign of unprofessionalism in web design. Even if the overall design is fantastic, such minor details can detract from the overall impression.
Additional Mistakes Web Designers Make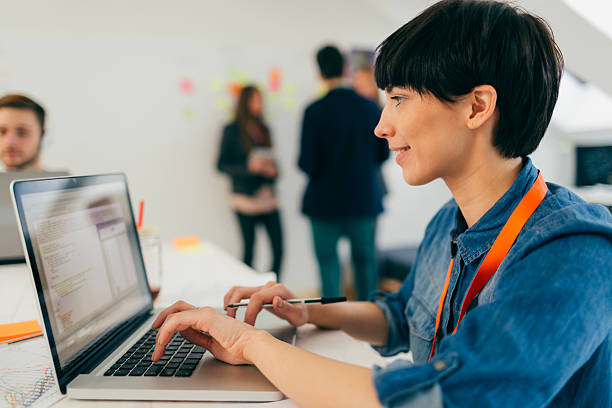 There was not enough documentation: Remember that you know them like the back of your hand since you created your projects. Others will require extensive documentation to comprehend your point of view.
The homepage receives far too much attention: It's difficult to argue that the home page is the user's first impression, so it should be spectacular. Subpages, on the other hand, should not appear to be the designer's stepdaughters, even if they contain vital information.
Being unable to give a rationale for a particular design: Whether speaking to stakeholders, fellow designers, or in job interviews, too many UX designers (still) talk about their work in terms of method and technique rather than issue solving and design thinking. Speak up for your ideas, not just your pixels, and be more assertive.
Confusion between phasing and project completion: UX specialists must learn to build experiences that support a phased release schedule as part of the Agile development process. Because there is often a misunderstanding about what constitutes a phase, unfinished 'under construction' releases that are only part of a larger total are common. Real phases are complete in and of themselves and a part of a larger whole. As a result, while an early phase may bear little resemblance to the final product, it will invariably lead there.
Not double-checking that each screen has a primary and a secondary action: Although screens are still frequently crammed with too many actions to do (especially on home and index pages), content pages and sites with limited functionality frequently leave customers with no next steps to take.
How Can We help you Avoid Web Development Mistakes?
The majority of your competitors' websites are not only attractive, but also packed with useful features and functionality. They spend time and effort on these websites for good reasons, the most important of which is that it attracts visitors. If your website isn't as well-designed or thought-out as you'd like, you may have noticed that traffic never quite meets your expectations or that visitors have been steadily decreasing for a long time. In any case, you may have fallen victim to one of the many pitfalls that web designers strive to avoid.
By ensuring excellent customer service and UI/UX Design, we ensure we provide you with the best website to meet your objectives. We can provide you with the best website design and development solutions thanks to our years of combined professional experience. Our web development services combine cutting-edge business strategies with innovative web design technology to create a visually appealing and easy-to-use website.
Our web design services are customized to the customer's business goals and objectives for reaching out to current and potential customers. Our goal is to provide a functional website design that piques the interest of your visitors and converts them into customers. Before developing professional web design and web development solutions that maximize your benefits, we thoroughly analyze your unique requirements at Mobirevo.
Conclusion
Now that you're aware of the pitfalls to avoid, it's time to get to work on creating a well-designed website for your business. Keep these tips in mind as you work on your next project to help you achieve better results. You may also contact our web design firm or another organization to help you develop your website to meet the needs of online visitors and web crawlers. Mobirevo, a website design and development firm, offers web design and development services that have been proven to be effective marketing tools with a high return on investment.
We create simple, fast-loading, user-friendly websites to help you gain maximum traction on search engines and increase traffic and conversions. Contact us today to discuss how we can assist you in making your online visibility a huge success and get a free quote. We promise the most cost-effective and high-quality items available. Our team at Mobirevo strives to provide unrivaled services to all of our valued clients. You can also check out our case study page to see our client's portfolio and better understand the quality of products we deliver.
Want to receive more content like this? You can sign up for our newsletter, which features curated opinions, and web app development tools for building remarkable digital assets. If you sign up for our weekly newsletter, you will be the first to know when we publish awesome content like this. You can also visit our blog to see other content created with love by our amazing team.