How to Choose the Best Software Development Company in Lagos, Nigeria
If you're reading this, you're probably interested in software development or want to have software developed for your company. Many companies today value software development because it aids in simplifying work and easing an organization's workflow. Most businesses were behind the curve in terms of implementing and reporting job flow long before software was introduced.
We'll look at how to choose the best software development company in Lagos in this article. Although there are many software development companies in Lagos, it is always best to hire those who are experts in the field of software you want to develop. But first, let's address the question: 'What are the best software development companies?'
What is Software Development?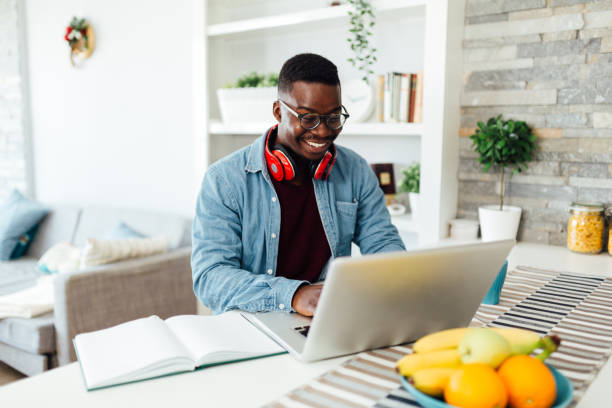 The process of conceptualizing, defining, designing, programming, documenting, testing, and problem-solving to create and maintain applications, frameworks, and other software components is known as software development. Program development includes writing and maintaining source code and all steps leading up to the final manifestation of the intended software, which is often done in a planned and organized manner.
Software development also includes research, new development, prototyping, modification, reuse, re-engineering, maintenance, and other activities resulting in software products.
Why Businesses in Lagos Should Take Software Development Seriously?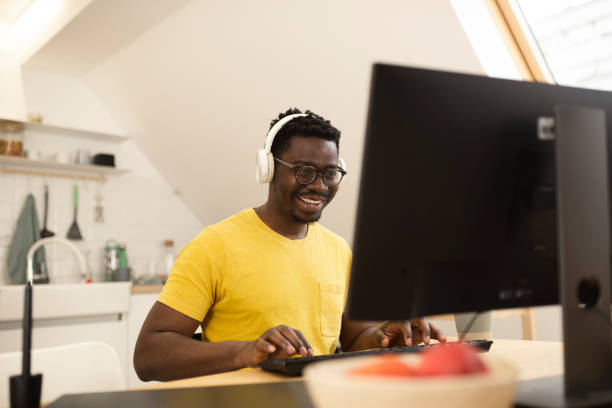 It's crucial for businesses in Lagos because it allows them to set themselves apart from their competitors and become more competitive. Customer experiences can be improved, more feature-rich and creative goods can be brought to market, and software development can make setups safer, more productive, and efficient. Information is digitized and stored online, which saves space and unifies and centralizes it, making it more readily available to those who need it. It's also simple to keep your information safe from intruders.
The pool of data will grow in size as the organization grows, and efficiently storing this data will become a priority. In order to continue providing continuous service to people who use this data, businesses must create and enhance their digital organizations. In addition, data analysis necessitates software development. When combined with the right tools, businesses can use data gathered from day-to-day tasks to keep track of client trends.
10 Steps to Choosing the Best Software Development Company in Lagos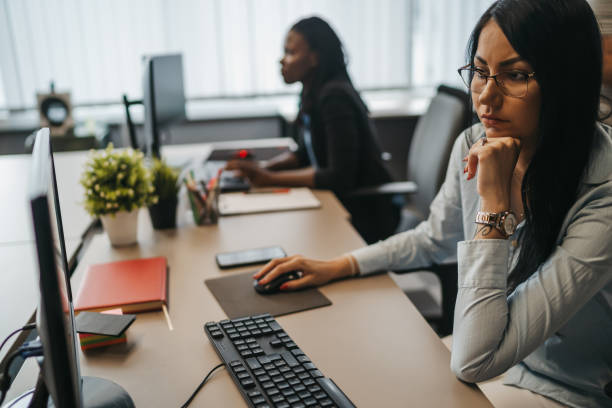 If you're looking for a reputable software company, the number of choices can be overwhelming. As a result, even a simple task can sometimes become a difficult ordeal. But first, come to a complete stop and take a step back. Is hiring a software company to develop your app or solution really necessary? It does not, according to the answer. On the other hand, making the wrong decision could result in badly designed software, project delays, and even money being wasted. So, how do you go about choosing a software development firm?
This is where this article will come in handy. We'll walk you through the simple and effective steps to avoid common blunders when selecting the best software development company for your needs.
1. Define your objectives, goals, and timeline.
Before we start, you should have a clear idea of what you want to achieve. This means that you should have a specific goal in mind before considering hiring a software company. You don't have to have everything planned out right away, but you should have a strategy in place before you start looking.
If you're wondering why this matters, the answer is simple. It saves you time and money because you won't have to explain an abstract concept to a development team that won't understand your vision unless you show them diagrams and procedures. The worst mistake you can make is to believe you've made your point when you've failed to do so.
2. Look for software development companies.
Assume you've decided on your requirements, schedule, and skill set. The next step is to find a team that can meet your requirements. There are a number of resources available to help you find software development companies. You could use a referral only if you know someone who has completed similar projects to the ones you're planning. Additionally, the Google Search results are a convenient way to find software development companies.
Both paid and natural results can be beneficial. Their websites provide details on software development services, various industries they have collaborated with, previous clients, and how the software house operates.
3. Look over their resume and see if they have any experience in your field.
Now that you've narrowed it down it's time to compare your list of potential businesses. Examining software company portfolios and client reviews is the most straightforward way to do so. Examine who they've previously collaborated with and the projects they've completed. This serves a number of purposes. It allows you to see if they've completed anything similar to what you're looking for. It evaluates the level of experience of the company.
It allows you to assess the scope of the company's previous work and determine whether they are capable of handling your project. This isn't to say that businesses with a diverse client base and portfolio are necessarily the best.
4. How does the software provider go about achieving the company's goals?
Building a good product requires knowledge of certain technologies, tools, and programming languages, but it is never enough to create a great one. Before deciding whether or not to work with a specific bespoke software development company, make sure you and your development partner are on the same page and that they understand your business needs.
To ensure a consistent output for the software product, they should enlist the help of business analysts to assist with application requirements. It's also good to inquire about their post-development services, such as software modification, maintenance, and backup. Knowing what you're getting and what your expectations are will make it easier to work with them.
5. Think about which technology will be the most useful for your project.
A software development firm is often familiar with specific technologies and specializes in developing applications/solutions using those technologies. This can be beneficial, but there are a few things to keep in mind. Choose a software development company that keeps up with technological advancements. New ideas and concepts are required. Your ideal software development company should have a strong desire to stay on top of any new upgrades and improvements to their technological stack.
Take note of their ability to develop software. Look into organizations that specialize in Node.js if you want a Node.js solution. Find a company that specializes in the services you require.
6. Find out how vendors communicate with one another.
Communication issues will stymie progress at every stage of software development, from defining requirements to eliciting feedback from stakeholders and users. Effective communication skills are required for a successful working relationship and a satisfactory final software product. Check to see if the company you choose for your software development project has a structured communication process.
The ability to discuss, exchange, and clarify various ideas and the development process is always beneficial. This keeps you and the development team on the same page at all times.
7. What is the company's development procedure?
Having a solid development framework in place will streamline and streamline the process while also allowing you to deal with any issues that arise along the way. As a result, proper procedures must be followed in the software development industry. Examine whether the development company's project managers use Scrum or other Agile methodologies.
Choose a software development company that offers the best development process, including adaptive planning, early delivery, project updates, and communication tools. As a result, you'll be able to keep track of what's going on at any stage of the project's development. Because each company interprets agile methodologies differently, you should define everything ahead of time.
8. What security procedures do they have in place?
Collaboration with the right software development company necessitates the exchange of sensitive data. You'll want to know how the company handles this and what safeguards are in place to keep your idea, product, solutions, and confidential materials safe. Then there's the other side of the security issue to take into account. How to secure the solution being developed and, if necessary, what level of security should be used.
9. What is the corporate structure like and the dynamics of the software team?
A software development firm's corporate structure and dynamics are two of the most important factors to consider. If you're thinking about hiring a firm or just evaluating them, you should know how they're organized and how their team members collaborate. Some bespoke software development companies lack this structure, which is a warning sign that you should avoid doing business with them. Understanding the level of organization within a company is a great way to grasp its dynamics. A well-managed and organized team is more likely to complete your task successfully.
10. Software testing and maintenance after deployment
Before you sign a contract with a software development company, sit down and talk about their testing policy. After the final work has been delivered, what to expect in terms of backup services, support, and project maintenance. You don't want to be told later that there will be no help or that your project will be saddled with a hefty maintenance fee when it's all said and done. It is preferable to have all of these details worked out before hiring a specific firm.
The Right Software Development Process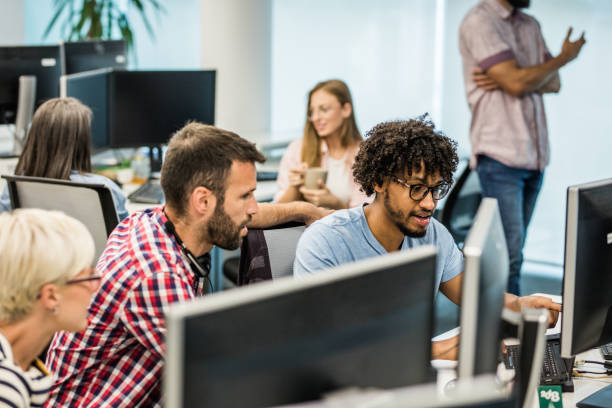 Let's look at the software development process in more detail. We'll go over six steps.
1. Requirements analysis and resource planning
In any procedure, planning is always the first step. As a project manager, you may have conducted a requirement analysis for your project, but software engineering specialists will be required to develop a software development strategy for your project. You must determine whether the software you intend to develop is in line with your business or personal goals. This is a needs evaluation.
The goal of any software is to make tasks easier. As a result, you must think about the tasks you want to improve and how the program can help you do so. After that, you'll need to allocate resources to the software development process. You'll need to figure out how much money you'll need to finish it.
You can estimate how many project managers, software engineers, designers, tools, and technologies the project will require. Then you'll need to come up with a budget that's both flexible and justifiable.
2. Design and prototyping
It's time to start developing the product's software architecture after the analysis and planning phases are completed. The software's entire process will be determined by this architecture or design. In the case of software, design encompasses the product's aesthetics and its overall functionality and user experience. By explaining what you want from the product to the software designers, you can play a significant role in the design process.
You have the ability to specify how users will interact with the software application/product. The designers will create basic wireframes to demonstrate these interactions using Adobe technologies. You may also have complete prototypes that demonstrate all of the product's features if necessary. You can now determine whether or not there are any flaws or missing features. You can simply make changes at this point and then start developing once everything is complete.
3. Software Development
The software development process begins only after you are certain of the requirements and agree on the design and functionality. The development team gets started on software by writing the necessary code. Depending on the type of software required, development is now done in a variety of ways. It will be discussed in greater detail in the section on software development life cycle models that follows.
This is the stage of the software development process that is the most dangerous. However, as a seasoned software development company, we simply understand the requirements and create a solution that meets or exceeds expectations.
4. Evaluation
This is a continuous software development process in which testing happens at the same time as development. Testing is done as part of the rapid development process to ensure the product's functionality, usability, and stability. A group of quality assurance testers, also known as QA testers, works for us. This group verifies all of the software development team's code.
To determine if there are any flaws or malfunctions, this is done both manually and using automated methods. Bugs are later fixed by altering or adding new code to the original code. We make sure your finished product works on the devices you want it to and has all of the features and functions you want it to have.
5. Implementation
This is a crucial step in the software development life cycle. The next step in the development process is to deploy your product on the appropriate servers and devices after it has been coded and tested. This should only be done after you've confirmed the product's functionality and demonstrated its stability. An Alpha version of the product is frequently released. A small group of users is given the opportunity to test the product and provide feedback.
Following the review of the data, changes are made to the program, which is then released as a Beta version. A larger number of people can now use the software package.
6. Maintenance and Updating
Software development, as previously stated, is a cycle. It is a method of software development that is iterative. When a product is launched, the process does not end. You must keep track of software upkeep and upgrade it on a regular basis. You must keep a close eye on software development and make changes as needed. This is done because technology is always changing, and software products must be updated to keep up with these changes.
Users' needs change over time, revealing new ones. Furthermore, customer feedback is critical in the development of any software product's future upgrades. Finally, as trends and requirements change, we develop easily scalable software for future scale-ups or scale-downs.
Software Development projects we've Implemented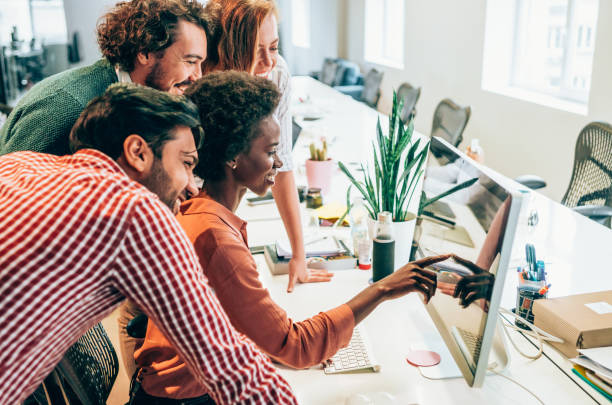 1. Traydah – Mobile App for Finance
Traydah is a fintech mobile app that allows users to quickly, securely, and easily trade gift cards. We were tasked with coming up with a concept, designing it, and building a fintech application that would allow users to trade various types of gift cards. The app would include a wallet system that would allow users to keep track of the monetary value of the gift cards they traded. We started by learning about the company's vision and project objectives.
We use the research data to create a product roadmap that solves problems in ways that no other product does. We started designing the app with the data and information we gathered during the strategy and research stages. Our team used Figma to illustrate and design the app's UX/UI.
The story has been simplified to focus on the prioritization of content, functionalities, and behaviors. The stories, ideas, and solutions are then visually illustrated as appealing user interfaces.
2. PropVat – Software for Real Estate Management
PropVat is a mobile property management app that allows property owners to store, backup, and manage their properties on the go. Propvat came to us with a few concerns, the most important of which was the complete redesign and development of the website. Our team was hired to design and develop a property management SaaS application that will allow property owners to upload and backup property information, documents, and locations to the cloud.
We met with the founders and executives several times to better understand the brand's vision and positioning. The website had to be built with scalable SEO-friendly technology and instant search, which was obvious. There was to be a type, several identifiers, and a cost for each property, among other things. We had to be extremely consistent with our communication in order to embody the concept of 'Home for all' throughout the website design.
The requirement to be able to provide all project data, as well as advanced project filtering, was another insight gained from user research. The following are some of the project's goals:
Develop a code architecture;
For AP, add unit testing and documentation.
Google Maps should be integrated.
Develop all required features;
Create and configure a database structure;
Benefits of Choosing us as your Software Development Company
We are a leading software development firm, and when you hire our team at Mobirevo to complete your projects, you can expect the following:
Professional expertise,
Trust
Integrity
Good communication
Timely Delivery
Conclusion
While your needs and desires may vary from project to project, it's still a good idea to run these few checklists by any company you're considering hiring as your outsourced software development team. Finding the right combination isn't difficult, but it does take some time. Regardless, the time and effort you put into finding the right candidate will show in the final product. Always compare and examine your options, but if none of them are a good fit, don't be afraid to discard them and try something else.
At Mobirevo, we create high-performance custom software for companies that require more than a standard solution. With our efficient custom software development process, you can launch your product and test your idea quickly and within your budget. Mobirevo's software team will create a highly responsive and visually appealing custom software product for your company while adhering to software development best practices.
We will also gladly support and improve your current solution. Do you need assistance creating custom software for your company? You can contact us today to get a free quote. Our team at Mobirevo strives to provide unrivaled services to all of our valued clients. You can also check out our case study page to see our client's portfolio and better understand the quality of products we deliver.
Also, contact us if you have any questions about our services, and we will get back to you as soon as possible. Want to receive more content like this? You can sign up for our newsletter, which features curated opinions, and SaaS application development tools for building remarkable digital assets.
If you sign up for our weekly newsletter, you will be the first to know when we publish awesome content like this. You can also visit our blog to see other content created with love by our amazing team.