WordPress For eCommerce Websites
The purchase and sale of goods or services over the internet and the transmission of money and data to complete these transactions is referred to as ecommerce. Ecommerce is most commonly associated with the online sale of physical goods, but it can also refer to any type of economic transaction facilitated by the internet. We'll go over how to use WordPress for eCommerce websites and the best WordPress eCommerce plugins in this article.
The Boom Of Ecommerce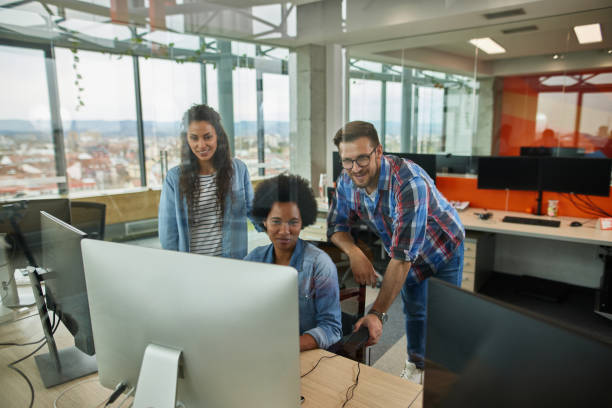 While talking about success stories during a global pandemic may seem strange, the facts are hard to ignore when looking at the increase in eCommerce transactions. Consumers have been relying on companies to deliver what they need through internet portals when there are no other options, with physical stores closing for months and various levels of the lockdown being experienced around the world.
As a result, retailers have had to adapt quickly in order to meet changing consumer demands and, ultimately, stay in business. The epidemic accelerated the global adoption of eCommerce in the face of lockdown restrictions. According to Forrester, eCommerce sales reached $4.2 trillion in 2020, up 25.7 percent from the previous year, and retail sales are expected to rise 16.8 percent in 2021.
According to a study of 3,000 members of the influencer community, 41% confirmed they were now purchasing products and services online that they would normally buy in-store. This should come as no surprise, given that internet engagement is on the rise as a result of remote working and more time spent at home. It has also resulted in more customers purchasing from retailers outside of their home country than ever before.
According to Zion Market Research, in 2018, global cross-border eCommerce generated $562.1 billion in revenue. By 2027, that figure is expected to be around $5 trillion. In a variety of marketplaces, selling items online is a viable way to make money. All you need is a trustworthy platform to post your items and make them visible to potential customers.
These platforms often do all of the heavy lifting for you when it comes to designing and managing your online business, allowing you to focus on your sales methods. The most well-known for blog publishing among these systems is WordPress!
What Is WordPress?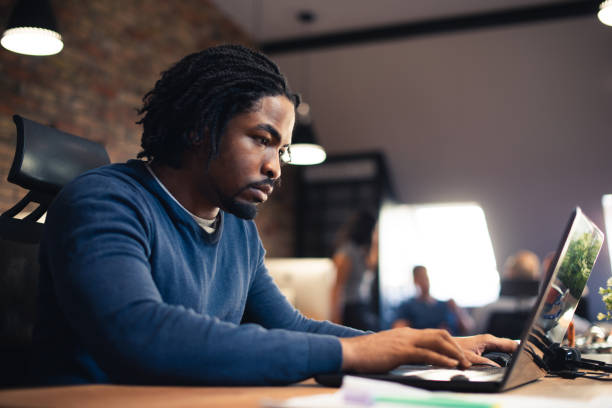 In 2003, Mike Little and Matt Mullenweg hacked B2/cafelog, a little-known blogging program, to create WordPress. Little and Mullenweg set out to build a more comprehensive blogging platform based on the B2 code foundation with more powerful features and more consistent development. The final product is WordPress. WordPress started out as a blogging platform, but has since evolved into a comprehensive content management system (CMS) capable of handling a wide range of websites.
WordPress is a free and open-source website-building platform. WordPress is a PHP-based content management system (CMS) that uses a MySQL database on a more technical level. In layman's terms, wordPress is the most user-friendly and powerful blogging and website builder available today.
WordPress is a fantastic website platform that can be used for a variety of purposes. WordPress is a flexible content management system that can be used for a variety of purposes, including blogging, e-commerce, and business and portfolio websites. Because it was created with usability and flexibility in mind, it is an excellent choice for both large and small websites.
When To Use WordPress For E-Commerce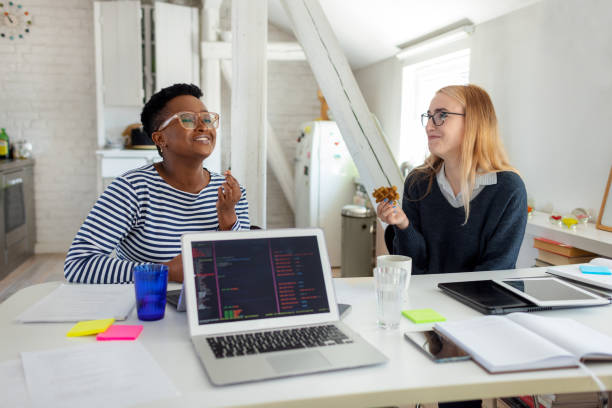 Given the benefits of WordPress for eCommerce, you should consider it a viable option if you want to take advantage of its unique features. While this option may appear frightening to some, it will give you the most flexibility and customization for your online store. Most eCommerce platforms offer the same deal: you get access to a system that manages your online store's backend for a monthly fee.
However, in most cases, this entails working in a structured environment. On the other hand, you can usually count on these companies to provide excellent technical support. Are you still on the fence? The following are the most important situations where WordPress should be used for eCommerce:
if you already have a WordPress website and are familiar with its capabilities and options;
if you have a branded customized template that meets your requirements and is only compatible with WordPress;
If you want to save money by using a free platform rather than a paid one;
if your hosting company offers excellent technical support for any WordPress-related issues;
if you don't need many of the features that paid eCommerce systems offer and are confident that you can create your own combination with the right plugins.
When To Avoid WordPress For E-Commerce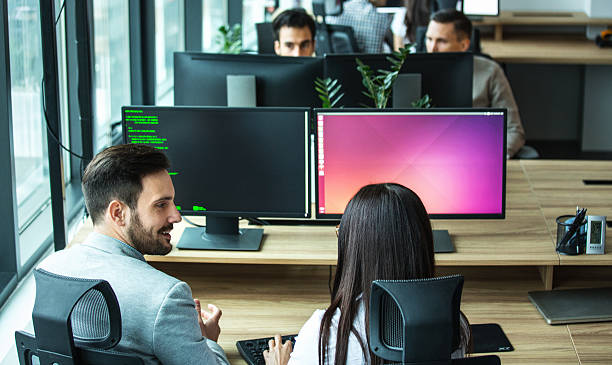 You don't have a developer you can trust. If you don't have a developer or aren't a developer, keeping your WordPress eCommerce store operational over time will be difficult. Even if the store is up and running after the initial setup, there are always changes to be aware of. Other hosted e-commerce solutions may be a better fit than your WordPress store at this point.
These software-as-a-service platforms charge a monthly fee for hosting and running your e-commerce store, but the systems update themselves and typically include tech support. Products that are complicated. WooCommerce and other WordPress e-commerce plugins are useful for quickly introducing basic products with a few variations. On the other hand, creating complex and varied products necessitates extensive customization.
You'll need to use additional third-party plugins to get the results you want from many WordPress e-commerce plugins. Make sure you've thoroughly scoped out your complex product requirements before deciding on a platform.
The Best WordPress E-Commerce Plugins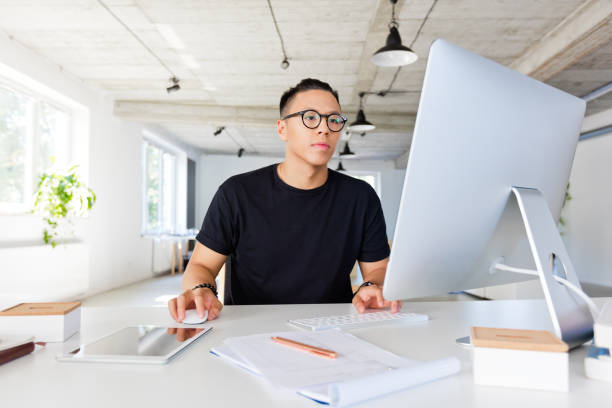 Here are our top recommendations for the best eCommerce platforms for WordPress users now that you know what to look for in an eCommerce platform and what you'll need to get started. Let's take a look at each of them and weigh the benefits and drawbacks of each.
1. WooCommerce
WooCommerce is the most popular WordPress eCommerce plugin. It is also the most widely used eCommerce platform on the planet. WooCommerce was purchased by Automatic (the company behind the WordPress.com blog hosting service) in 2015. There are numerous extensions and themes available for WooCommerce. They're also backed up by a strong developer community. Several hosting companies have recently started to develop WooCommerce-specific hosting solutions. The following are some of the advantages of using WooCommerce as your WordPress eCommerce plugin:
Extensions and Themes — WooCommerce offers hundreds of extensions and themes, making it simple to add new features to your eCommerce site. You have a lot of options when it comes to the design and layout of your site because there are so many themes.
Allows you to sell both digital and physical goods — WooCommerce allows you to sell both physical and digital files (such as e-books, music, software, and more).
Sell Affiliate or External Products – WooCommerce allows you to sell affiliate or external products on your website. Affiliate marketers can build product websites to improve the user experience.
WooCommerce includes built-in support for popular payment gateways, and extensions allow you to add a variety of additional payment options. It can also calculate shipping and tax costs.
Support and documentation — WooCommerce provides a wealth of information on its website. A knowledge base, a support desk, and community forums are available in addition to the documentation.
Advantages and disadvantages of using WooCommerce
Too Many Options – While WooCommerce is easy to use, the sheer number of options available on the settings page can be intimidating to a new user.
Finding Add-ons – There are numerous WooCommerce add-ons available; however, a user may not always be able to find the right one for the functionalities they require.
Theme Support — While WooCommerce is compatible with any WordPress theme, it is not always as easy to set up or as visually appealing. You'll need a WooCommerce-compatible theme to take full advantage of WooCommerce's features without too much trouble.
Scalability — To scale your WooCommerce store as it grows in size, you'll need to migrate to a managed hosting provider like WP Engine.
WooCommerce is an excellent choice for any eCommerce website. It has a vibrant developer and user community, a large number of extensions and themes, excellent multilingual support, and the most comprehensive free and paid support options.
2. Digital Downloads Made Simple
Easy Digital Downloads is a WordPress plugin that makes selling digital downloads a breeze. It's incredibly easy to use and comes with a number of useful tools for building a stylish and functional digital products store. Designed from the Ground Up to Sell Digital Downloads – Easy Digital Downloads was built from the ground up to sell digital downloads. EDD provides a significantly better experience for selling digital items than eCommerce plugins, which can be used to sell any type of commodity. The following are some of the advantages of using Easy Digital Downloads:
Easy to Use – Easy digital downloads are simple to use; you'll quickly learn how to add and display products. For first-timers, this is extremely beneficial.
Extensions – Easy Digital Downloads offers hundreds of extensions, including addons for payment gateways, marketing platforms, and services.
Easy Digital Downloads works with almost any WordPress theme, but if you don't have one yet, Easy Digital Downloads has themes specifically designed for the plugin.
Great Support – The plugin comes with a lot of documentation and free support forums, videos, lessons, and even an IRC chatroom. Priority support is also available to premium users.
The Drawbacks of Easy Digital Downloads
Only available as digital downloads — Easy Digital Downloads makes it easier to create eCommerce sites for digital goods, as the name implies. Things get a little more complicated if you want to sell non-digital goods alongside digital downloads.
Selling External Products — You must first install a third-party add-on in order to sell an external product or an affiliate product in your EDD store. Easy Digital Downloads is one of the best plugins for selling digital products online, in our opinion.
3. MemberPress
MemberPress allows you to sell subscription-based digital products and services. It's one of the most powerful WordPress membership plugins, with a wide range of integration options. It's even compatible with WooCommerce. The following are some of the advantages of using MemberPress:
Sell Subscription-Based Items – You can easily sell subscription-based products, membership plans, pay-per-view content, and more using this feature.
Powerful Access Rules — You can create user access levels and content limits with powerful access control. Only those with the appropriate permissions will have access to the restricted content.
Built-in Course Builder – MemberPress comes with a course builder that lets you create and sell courses by immersing your users in an online learning environment.
MemberPress allows you to drip premium content out over time, similar to seasons of Amazon Prime series or other platforms.
Extensions – You can connect it to your WooCommerce store or your LearnDash LMS. To connect MemberPress to third-party services, there are a variety of extensions available.
Advantages and disadvantages of using MemberPress
MemberPress only accepts PayPal, Stripe, and Authorize.net as payment methods.
Yearly Pricing — There are only yearly pricing plans available.
MemberPress is a great eCommerce plugin for selling subscription-based products, courses, and setting up a membership site. It is beginner-friendly and can easily be expanded with add-ons, allowing you to take your eCommerce website in any direction you want.
4. BigCommerce
BigCommerce is a self-hosted eCommerce platform that works with WordPress seamlessly. This allows you to manage your content and run your website using WordPress while using a scalable eCommerce platform. It comes with a powerful WordPress integration plugin that makes adding your products to WordPress a breeze. It instantly creates the sign-in, cart, account, and other important pages for you.
Let's take a look at some of the benefits and drawbacks of using BigCommerce as your WordPress eCommerce platform. The following are some of the advantages of using BigCommerce:
High scalability comes with all of the features you'll need, such as enterprise-grade security, high performance, and simple scalability.
Less Maintenance – By separating your eCommerce engine from other content on your WordPress site, you can manage it more easily.
Sell on Multiple Channels — You can use it to sell on your website, Facebook, Instagram, and Amazon, among other places.
Unlike some other eCommerce sites, there are no transaction fees it does not charge you for each transaction. You can choose from a number of popular payment gateways and only pay the payment service provider.
BigCommerce's disadvantages
BigCommerce integrates with all of the most popular third-party apps and tools, with the exception of a few. However, the app market is still developing, and some less popular apps may not be compatible.
Yearly Sales Threshold – There is a yearly sales threshold for each plan. You will be upgraded to the next plan if you reach that point. Your costs may rise as your company grows.
BigCommerce is an e-commerce platform that is both sophisticated and user-friendly. It's a SaaS eCommerce platform, but with their BigCommerce WordPress plugin, you can have the best of both worlds.
5. Shopify
Shopify is a fast-growing eCommerce platform that handles everything for you. Shopify isn't a plugin, but it is a one-stop shop that takes care of everything for you. The following are some of the advantages of using Shopify:
For beginners, the technical aspects of an eCommerce store, such as setting up SSL, integrating with various payment methods, handling shipping, dealing with taxes, and so on, are extremely simple. Everything is taken care of by Shopify.
Shopify can handle both digital and physical goods, whether you're selling physical items like shirts or digital downloads like music.
Payment and Shipping Methods — You can accept credit cards both online and in person with Shopify. Their shipping technology streamlines your fulfillment process by integrating directly with well-known providers like USPS.
Facebook Store and Buyable Pins: Shopify integrates with all of the major social media platforms, including Facebook Store and Buyable Pins. Shopify allows you to create a Facebook store as well as Pinterest buyable Pins.
Drawbacks of Shopify
Shopify charges a monthly platform fee, which is comparable to the cost of hosting and individual add-ons for the other plugins on this list.
Shopify Payments — Shopify wants you to use their payment platform powered by Stripe and is a great option for beginners.
Conclusion
This article has explained the logic behind using WordPress for e-commerce as a businessperson or someone who wants to learn more about e-commerce. Rather than building your e-commerce site on your own, hiring a professional to assist you is best. Even if you don't need any coding knowledge to build an e-commerce store with WordPress, there are some technicalities to consider.
Mobirevo is a renowned WordPress development company in Nigeria. With the help of cutting-edge tools and advancements in the AngularJS platform, our experienced in-house WordPress developers can efficiently meet the complex business needs. Even startups and small businesses can benefit from our high-quality eCommerce development services at a low cost. You can contact us today to get a free quote.
Our team at Mobirevo strives to provide unrivaled services to all of our valued clients. You can also check out our case study page to see our client's portfolio and better understand the quality of products we deliver. Also, contact us if you have any questions about our services, and we will get back to you as soon as possible. Want to receive more content like this?
You can sign up for our newsletter, which features curated opinions, and web app development tools for building remarkable digital assets. If you sign up for our weekly newsletter, you will be the first to know when we publish awesome content like this. You can also visit our blog to see other content created with love by our amazing team.