How to Choose the Best Android App Development Services
It may appear that learning Android app development is a difficult task, but it has the potential to open up a world of possibilities. You could create the next "it" app, revolutionizing the way we work and communicate. Perhaps you'll develop a tool to help you optimize your workflow. Or perhaps you'll discover a new skill that will land you a good job! In any case, learning Android app development may not be as difficult as you think, as long as you understand what each of the many moving parts is for and have a strategy in place to guide you through it. This holds true when it comes to selecting the best Android App Development Services.
What is Android App Development?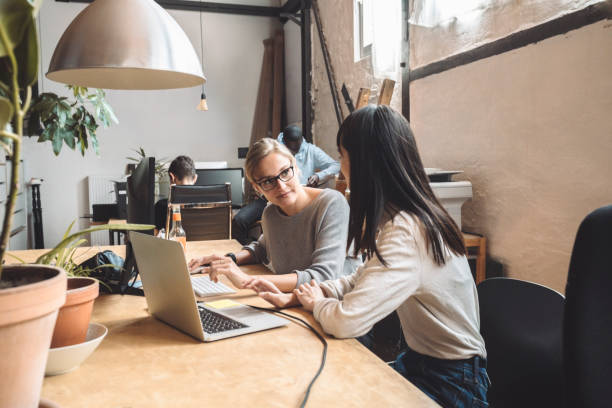 The process of creating applications for Android-based devices is known as Android app development. The Android software development kit (SDK) allows "Android apps to be created using Kotlin, Java, and C++ languages," according to Google, though other languages are also supported. All non-Java virtual machine (JVM) languages, including Go, JavaScript, C, C++, and assembly, require JVM language code, which is frequently provided via tools with limited API support. Cross-platform applications are made possible by some programming languages and tools (i.e. for both Android and iOS).
Third-party tools, development environments, and language support have all evolved and expanded since the first SDK was released in 2008. Google Play is the official Android app distribution channel for end users; it also allows for staged app releases and the distribution of beta app versions to testers. The Android SDK (software development kit) includes an extensive set of programming tools. The Android SDK Platform Tools are a downloadable subset of the full SDK that contains command-line tools such as ADB and fastboot.
The Android Debug Bridge (ADB) is a tool that allows you to run commands on an Android smartphone that is connected to it. Fastboot is a protocol for flashing filesystems. C/C++ code can be converted to ARM or x86 native code (or their 64-bit equivalents) using the Android Native Development Kit (NDK).
How to Choose the Best Android App Development Service for your Business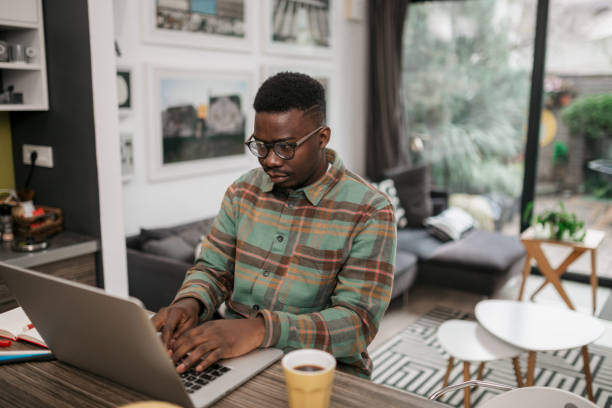 You might be considering how to select the best mobile app development company for your company. Before you hire an Android App Development Service for your company, you must be able to determine your requirements. Make a list of the qualities you desire, including the appropriate design. To create a profitable marketing strategy, you must first comprehend your customers' requirements. When looking for the best Android app development company, keep the following factors in mind:
1. Use Google to find what you're looking for.
You can get results that are relevant to your needs by entering the appropriate term related to your business. By looking at the first ten results on Google's first page, you can narrow down the list of top corporations. This leads to the second step, which is to go to the official websites of the companies.
2. Take a look at their portfolios
On its official website, any professional firm that develops Android apps must have a portfolio page. These portfolios display the company's previous work or samples. Examine the website carefully to determine whether or not the firm is qualified to be hired based on their work samples.
3. Take a look at the references
Most businesses keep a list of clients with whom they've previously done business. Make a list of the clients you'd like to contact for more information. By doing so, you will be able to obtain direct information about their experience with the firm. Clients who are happy with the services received will always speak highly of the company.
4. Compare prices in relation to the level of service provided.
Collect quotes from your preferred service providers and compare the cost to the level of service they provide. The features and quality of service offered by the provider will, in most cases, have a significant impact on pricing. You can visit the firms you've narrowed down and submit your project specifications to them. Select a service provider that offers high-quality services at a reasonable cost.
5. Don't Make Hasty Decisions
If you still have doubts about the firm you've chosen, don't rush to hand over your project to them. You can assign them a practice project to see if they're up to the task. You will gain a great deal of knowledge and be able to determine whether the company is capable of working on your long-term android app development project.
6. Scrutinize their customer support.
When looking for an App development company, this is an important factor to consider. Contracting with a development firm that provides poor customer service could be a nightmare for your business. You will encounter a slew of issues during the installation and execution of the App. Look for an app developer who will take the time to listen to you and understand your project's requirements.
7. Think about the company's reputation in the marketplace.
Choosing the best mobile app development company can be difficult because there are so many to choose from. You can, however, conduct a web search to find a reputable and legitimate organization. Read reviews and ratings on the internet to learn more about different companies. Consider how many years of real-world market experience you have.
8. Describe your application's requirements.
Before you start looking for a qualified and licensed Android developer, you must first figure out what you need. What are the benefits of having an app for a startup? Are you selling anything through the app, or is it just for your staff? The first step in contacting a reputable android app development company is to have a thorough understanding of your needs.
Furthermore, the function and, ultimately, the App outcomes are determined by the purpose. Simply put, an Enterprise Application necessitates the search for a company with prior experience in this field.
Benefits of Android App Development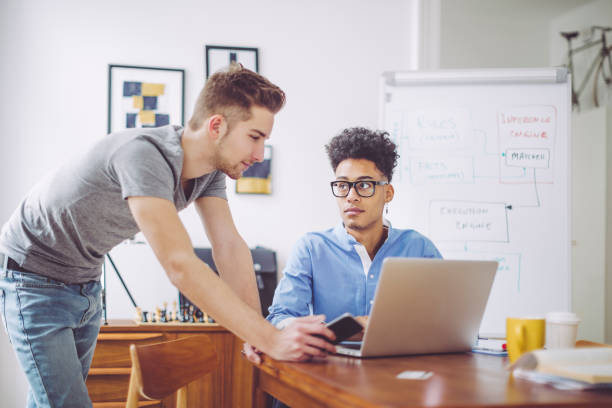 As we previously stated, Android is an open-source mobile operating system with a large user base and a simple app development process. Businesses are using Android to create one-of-a-kind mobile apps that solve consumer problems while also adding value to their businesses. When Android was released in 2007, it was still in the early stages of development, so user adoption was low. The prominence of Android mobile technology increased as a result of Google's purchase and development activities.
It competes with Apple and other major smartphone operating systems because of this. The broad range of new Android devices has increased the demand for Android app development. We've outlined the advantages that Android Application Development can provide to any company.
1. Low initial investment with a high return on investment
Android has a low entry barrier and a high rate of return on investment. Android provides a free Software Development Kit (SDK) to the developer community, reducing development and licensing costs. The costs of development can be divided into three categories:
Stage 1 is for application development, while Stage 2 is for testing.
Stage 3 — Hardware costs for testing and distributing the Android mobile app.
2. Open Source Software:
Take advantage of the open-source benefit of royalty-free licensing and the Android community's best technical framework. Because the Android SDK architecture is open-source, you can collaborate with the community on future Android mobile app development. This is what attracts handset makers and cellular carriers to the Android platform, resulting in faster development of Android-based phones and higher revenue potential for developers. That's how Android works.
3. Easy to Implement:
Are you looking for extensive technological modification and integration of an existing web application or just a Smartphone app? Yes. Then an Android application might be the best choice for you. The platform can be customized in its entirety. The mobile app can be integrated and customized to meet your specific business needs. Android is the best mobile platform in terms of application and process architecture. Most platforms have procedures in place to help with in-app integration.
4. Different Sales Channels:
Android app development services, unlike other mobile platforms, can be distributed in a variety of ways. You are not obligated to distribute your apps via a single marketplace. You can use a third-party app store (such as Google Android Market), but you can also create your own distribution and sales channels, such as apps for vertical markets, new app stores, and putting it on your own website. You make it, and then you put it out there. You can reach out to your target audience in a variety of ways, depending on your advertising strategy.
5. Usability:
Android applications are written in Java and are supported by numerous libraries. Android applications can be created by anyone who has a working knowledge of Java. According to a recent poll, many Java programmers find it simple to adapt and script code for Android apps. Converting a code script into a mobile application is currently very advantageous for Java developers, and the app may also include android application development services.
Why We Are The Best Android Development Company in Nigeria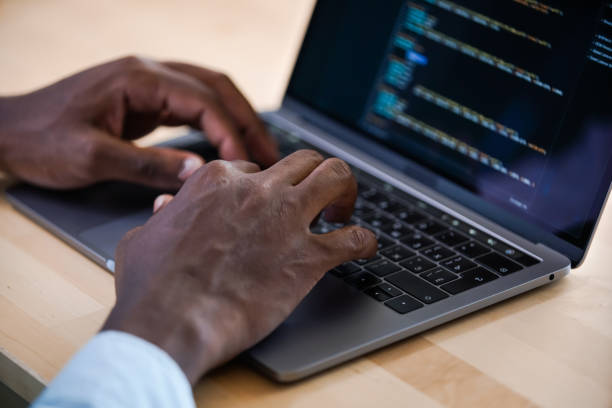 The demand for technical mobility solutions has risen dramatically as a result of the increased use of Smartphones and Tablets. We can assist you in expanding your business into these new channels, as well as developing new marketing, advertising, and sales businesses using Android Apps. In the development of Android-specific mobile applications, we are market leaders.
We don't have any restrictions on the topic of your application. Management apps, business productivity apps, healthcare apps, entertainment apps, educational apps, business concepts, social networks, e-commerce systems, offer management systems, and even video games have all been created by us.
We provide a fantastic app development service that gives our clients a competitive edge. We begin at the beginning, researching the current market situation for our clients.
Our policies and strategies are always focused on the needs of our clients, allowing them to take full advantage of modern technology.
From the most basic concept to the most complex, we are experts in bespoke application analysis and development. Let us know what you're thinking, then sit back and relax while we work our magic.
We have a team of top Android app developers who ensure a mobile-first user experience design. We constantly emphasize UX because, no matter how great an app is, it is useless without it.
To create the best apps, we use cutting-edge technology and are constantly learning.
We are available for assistance 24 hours a day, seven days a week, and are constantly updating apps with new technology. We go through many phases of code review and testing suites to ensure that the software is of the highest quality.
We create apps that adhere to current security and privacy standards. We are experts who will not stop until you are completely satisfied. Your app will be available on the Android Market, as well as anywhere else you specify!
Conclusion
Mobirevo is an Android App Development Company in Nigeria that handles all parts of the mobile application development process. We put all of our resources and team members at your disposal so that they may start writing code for your future application line by line. Furthermore, we use the agile methodology throughout the process and place a high value on the treatment and relationship with the customer. The customer has the right to know the status and stages of their application's development and discovery at all times.
We maintain a series of monthly meetings and version delivery until your development is completed in the timeframe specified. We do extensive testing and debugging of the application to ensure that the creation of your custom mobile application fulfills all of your demands and the desired quality. We like to work on the project in phases, constantly prioritizing the most crucial and important portions so that we may have a reliable test version of the product as soon as possible and add features as the debugging process progresses.
In this approach, we show you how your application not only expands in functionality but also how all previously discovered problems have been resolved. Contact us right away if you have an idea or wish to enhance an existing app and get a free quote. We promise the most cost-effective and high-quality items available. Our team at Mobirevo strives to provide unrivaled services to all of our valued clients. You can also check out our case study page to see our client's portfolio and get a better understanding of the quality of products we deliver.
Also, contact us if you have any questions about our services, and we will get back to you as soon as possible. Want to receive more content like this? You can sign up for our newsletter, which features curated opinions, and web app development tools for building remarkable digital assets. If you sign up for our weekly newsletter, you will be the first to know when we publish awesome content like this. You can also visit our blog to see other content created with love by our amazing team.