How to Get Started with Android Development for your Business in Lagos, Nigeria
How to Get Started with Android Development for your Business in Lagos, Nigeria
Let's face it; your customers are on their phones. Their phone is always with them, whether it's in their pocket or clutched tightly in their hand. People spend nearly three hours a day on their smartphones or tablets, according to Bloomberg Business. And they're almost always using an Android. In Nigeria, Android users account for 51.5% of the population. So, the best way to get in touch with these potential customers is with an Android app. In this article, we will be discussing how to Get Started with Android Development for your Business in Lagos, Nigeria.
Finding a company that can provide dependable Android app development services is still difficult. The platform is compatible with a wide range of devices, receives frequent updates, and its functionality is constantly expanding, among other things. Finding Android application developers who are constantly learning and know the ins and outs of the platform is therefore critical to the success of your project.
Android Development Company In Lagos, Nigeria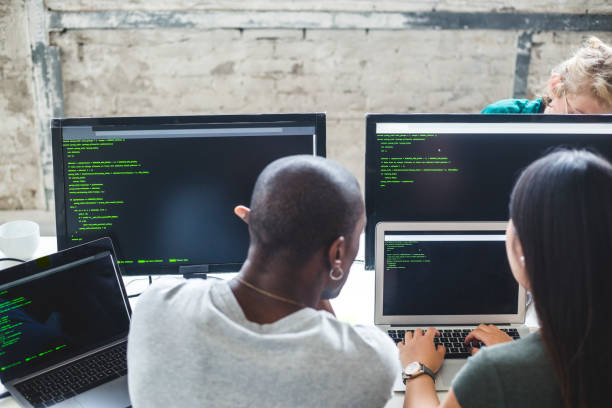 Do you require assistance with Android app development? From the initial concept to the final release and upgrade, we will take care of your application, ensuring an omnichannel customer experience. We assist companies from all over the world in locating Android app development experts. Mobirevo's Android developers work with clients in a wide range of industries, including travel and hospitality, telecommunications, retail, media, healthcare, fintech, and education. 
You will receive complete Android app development services, prototyping and discovery, UI/UX design, programming, testing, and Google Play launch are among them. We also offer post-launch support and maintenance to keep your app up to date with rapidly changing technologies and user requirements. If you need to develop an app for a smartphone or tablet, the Mobirevo team will help you expand your capabilities and provide you with relevant knowledge. 
We've built Android enterprise apps, social media apps, mobile e-commerce apps, games, mobile-enabled IoT solutions, AR-enabled applications, and a variety of other apps.
What is Android Development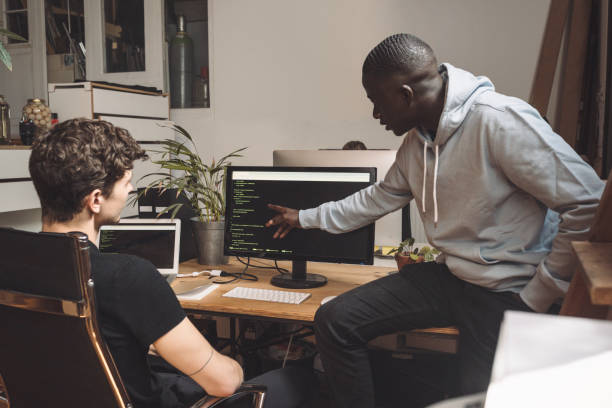 Android software development is the process of creating apps for devices that run the Android operating system. Using the Android software development kit (SDK), Google claims that "Android apps can be written in Kotlin, Java, and C++ languages," though other languages are also possible. All non-Java virtual machine (JVM) languages, such as Go, JavaScript, C, C++, or assembly, require JVM language code, which is typically provided by tools with limited API support.
Cross-platform app support is possible with some programming languages and tools (i.e. for both Android and iOS). Since the initial SDK release in 2008, third-party tools, development environments, and language support have all evolved and expanded. Google Play is the official Android app distribution mechanism for end-users; it also allows for staged app releases and the distribution of beta app versions to testers.
At Mobirevo, we have a team of Android Experts who are dedicated and knowledgeable about the technologies and tools used in mobile app development. We follow a philosophy of providing excellent service to our clients.
Why Businesses in Lagos, Nigeria Should Take Android Development Seriously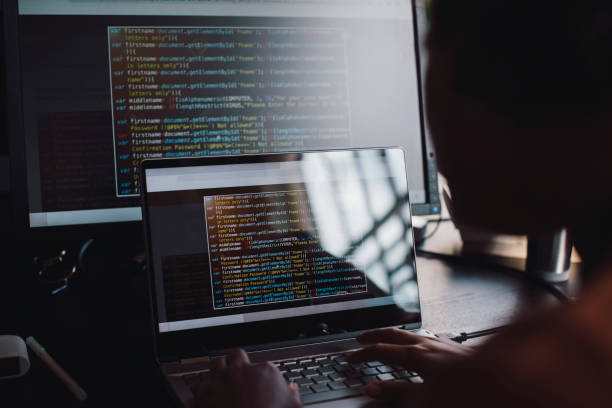 If you're thinking about developing an Android app for your company, there are a few key advantages that you should consider. It is critical for you to understand that the channel through which your customers will contact your company for products or services should be simple and open. Maintaining a balance is critical here; if people require a high-end device to use your services, you will struggle to meet your business objectives.
From a business standpoint, launching a business app only on iOS and not on Android will not help your company reach its sales goals. More importantly, only 15 people out of every 100 own an iPhone, and only 25 own an iPads. Even after that, if you only make an iOS app, you will be missing out on 85 percent of customers who use other smartphones and 75 percent of customers who prefer to use other tablets.
1. Developer Tools At Zero Cost
The best thing about Google is that Android OS is available for free. If you use the company's operating system, you don't have to pay anything. Things aren't much different with Android App development, as the tools and technologies available are both free and open source. As a result, if you plan to develop an application for the platform, keeping the cost barrier low will be very convenient. It's important to note that Android Application Specialists cannot charge any fees for using Google's tools and technologies because they're all free.
2. Select Your Preferred Distribution Channel.
You can distribute apps to any medium because Google doesn't place any restrictions on it. There are no rules requiring you to only publish your app on the Google Play Store. You can distribute your app on your own or through any reputable app distribution platform. This is the freedom you get when you choose Android: you can make an app just for your enterprise solutions and not put it in the store.
3. Being Open Source Has Its Own Advantages
Another significant advantage of Android development is that it is open-source. It is completely free to use, and it even allows you to customize the operating system to your liking. People who want to customize their phones use custom ROMs or create their own custom ROMs. Because of the open-source nature of Android. Because Android is open-source, there are a plethora of custom ROMs on the market, which people use to customize their phones to their liking. 
As a result, you benefitted from the open-source advantage as well. Users prefer free software and operating systems, and Android is one such free OS that is used by many smartphone manufacturers, so you have that advantage. As a result, through Android Development, you can target all those who use the free OS, as well as those who use custom ROMs, for your business.
4. Android is everywhere
As previously stated, Android is used by more than 74 percent of smartphone users worldwide. iOS is in second place, with a quarter of the global market. As a result, Android + iPhone accounts for more than 99 percent of the smartphone market, while the remaining 1% uses other devices. So keep in mind that "Android is Everywhere." If you go to the gas station and pay with a POS, it's possible that the system is Android-based. 
Android is used in Smartphones, wearables, TVs, and even point-of-sale systems. So don't be surprised if you see another Android-based electronic device. We can't deny that "Android is everywhere" when we consider the usability of Android by almost everyone.
5. Low entry barrier
In comparison, iOS, Android's main competitor, is quite expensive to develop in every way. As a result, we can conclude that Android has a low entry barrier. The reason for this is that a developer must register as an Android Developer and make their app available on the App Store for a nominal fee of $25 (as of June 2020). Furthermore, Android development can be done on any machine, including Windows, Linux, and iOS. As a result, the overall cost of Android development will be lower. 
There is a yearly subscription fee of 99 USD for iOS apps, making it quite expensive (in comparison to Android) to publish your app on the App Store. As a result, Android has a low entry barrier advantage, as anyone can register as an Android Developer on the Play Store and make their application available to the entire world for free! Isn't that a compelling reason to work with Android?
6. Supporting Innovation
Android is known for its innovations and for frequently updating its operating system with new features. As a result, Android is always on the lookout for new features and applications. If you're working on something innovative, Google might take a look and offer you assistance. If your app is innovative, Google may offer you a large sum of money and support to help you develop new features for Android.
Google is constantly adding new functions to the OS, as well as new features to the Android Development Studio. As a result, developers can take advantage of the new features and create something unique for users. As a result, when you use Android Application Development Services, you will gain an innovative advantage as well.
7. Social Benefit
Android apps are known for their social media compatibility, so those who want to use social media to spread the word about their business should consider Android App Development. Users are more likely to share the products on the Android App and spread the word among their family and friends because sharing content, apps, or app screens is easy with Android Apps. People prefer products and services that are recommended by their family and friends, so social sharing will bring in new customers for your company as well! 
As a result, businesses will have their messages spread to their family and friends as a result of their users sharing the app and its content. So, if you want your business to spread through your users, Android App Development is the way to go.
How to Get Started with Android Development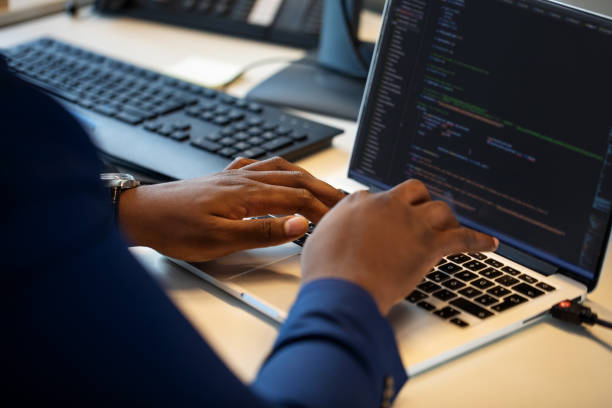 Android apps can be a fun and easy way to get started with programming. Developers can use Java, Kotlin, or C++ to create apps for Android. Despite API limitations, developers can use a wide range of languages, including JavaScript, C, and assembly, with certain tools. The options are limitless.
Getting Started With Android Studio And Setting It Up
Install the latest JDK from this link. Now go here to get the Android Studio and SDK tools bundle. Follow the setup instructions to install Android Studio and the SDK. Make a note of where the SDK is installed. If you encounter any errors, go to settings to resolve them later. Finally, learn how to add functionality to your app by integrating third-party libraries and Firebase services. It would be beneficial if you read through each component's official documentation.
Which Language Should You Learn: Java Or Kotlin?
Programmers who want to become Android developers have faced a dilemma since Google announced Kotlin as the official language for Android development at Google IO in 2017. The big decision they have to make is whether to learn Kotlin or Java. Java is a good place to start if you're new to Android development. The first and most important point to keep in mind is that Android development isn't everything.
Android development may be where you begin your programming career as a programmer. However, starting with a well-known language like Java allows you to join the larger Java community and market, which means more job opportunities. The most important benefit is that there is a large community of Java programmers to whom you can turn for help if you get stuck.
This is critical because, as a beginner, you will encounter numerous technical issues and may not know where to turn when you become stuck. When you type a Java problem into Google, you will almost certainly get results. However, Kotlin, which is still a new programming language, cannot claim the same. Kotlin is a programming language that Java programmers should learn. 
Java Programmers Should Learn Kotlin
Returning to the second group of programmers interested in learning Android development: our Java developers. I believe it is best for them to learn Kotlin because it greatly increases productivity. In Kotlin, a class that would take 50 lines of code in Java can be written in just one line. It can help you avoid writing unnecessary boilerplate code, such as getters and setters, equals(), hashCode(), and toString() methods.
All of this can be generated by Kotlin on its own. If you're unfamiliar with Kotlin, it was created by JetBrains, the company behind IntelliJ IDEA, one of the most popular Java IDEs. They were a Java company that made IDEs like IntelliJ IDEA, PyCharm, and ReSharper. They then created Kotlin to boost their productivity. They couldn't rewrite all of their code in Kotlin at the same time, so they made Kotlin fully interoperable with Java.
You can use your favorite Java frameworks and libraries in Kotlin, and your Java friends can use any Kotlin framework you develop because Kotlin generates Java bytecode.
How to Choose the Best Android Development Company in Lagos, Nigeria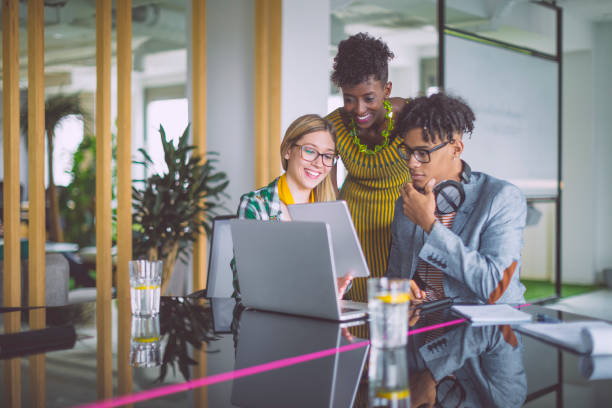 You must be able to identify your requirements before deciding on an android development company. Make a list of the features you require, as well as the appropriate design. To create a profitable marketing strategy, you must first understand your customers' needs. The following are important factors to consider when choosing the best Android app development company:
1. Perform A Google Search
You will be able to find results that suit your business needs by entering the appropriate keyword related to your business. You can narrow down the list of top companies by looking at the first ten results on Google's first page. This leads to the second step, which is to visit the companies' official websites.
2. Look Through Their Portfolios
Any professional company that develops Android apps should have a portfolio page on its website. The previous works or samples of the company are highlighted in these portfolios. Examine the page carefully to see if the company qualifies for hiring based on their work samples.
3. Take A Look At The References
Most businesses have a list of clients with whom they have previously collaborated. Make a list of these clients, so you can contact them for more information. You will be able to obtain direct information about their experience with the company by doing so. Clients who are happy with the service will always speak highly of it.
4. Compare Prices To The Quality Of Service Provided.
Collect quotes from the companies you've chosen and compare the price to the services they provide. In most cases, the cost will be heavily influenced by the features and quality of service provided by the company. You can go to the companies you've narrowed down and presented your project requirements to, or you can contact them. Make sure you choose a company that provides high-quality services at a reasonable cost.
5. Take your time.
If you still have reservations about the firm you've chosen, don't rush to give them your project. You can give them a practice project to see if they're up to the job. You'll gain a lot of knowledge and be able to determine whether the company is capable of working on your long-term android app development project. Our specialists are well-versed in every facet of the Android operating system, right down to the kernel. 
We've worked with every type of Android device, brand, and custom ecosystem imaginable. Our Android app development services will provide you with a solid product that appeals to Android users.
The Benefits of Choosing Us as your Android Development Partner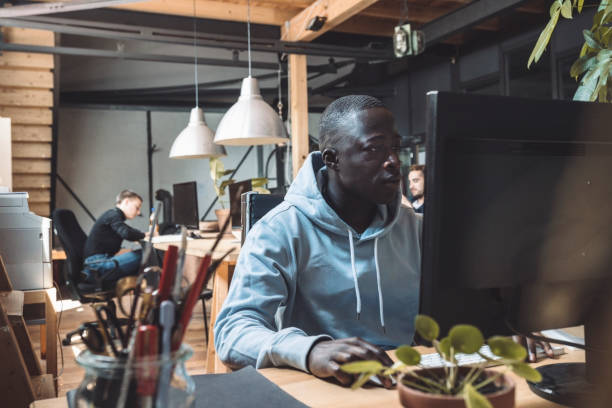 Our Android app development team is one of the most experienced in the industry in Nigeria. We've created feature-rich Android apps for a variety of industries, including business, technology, healthcare, media, and entertainment, to name a few. Whether you need standalone, client-server, web service-driven or database-driven mobile apps, our experienced and skilled Android app developers can help you create the Android app that meets your business needs and requirements while also looking, feeling, and functioning the way you want it to.
The Android app developers at Mobirevo are well-versed in creating native Android apps using C++ and Javascript. Our app developers are also skilled at cross-platform development and migration of existing mobile apps or Java-based apps to Android. Here are a few of the ways that we stand out as a company when it comes to our Magento experience and creating eCommerce experiences.
1. Result Driven Solutions
We assist brands in understanding the role of digital and Android in realizing strategic opportunities and solving real-world business problems, with a constant focus on the customer's experience and the results obtained.
2. Rapid Delivery Methods
Using agile methodology, we keep you informed at all times. Streamlined project delivery, low-cost projects tailored to your objectives, timeline, and budget.
3. Expert Android App Developers
Our Android app developers have a lot of experience working on apps for all Android devices. Our programmers create apps that are compatible with all Google device platforms. 
4. Transparent Communication
From the start, you'll have complete visibility into your project, and we'll work with you and for you. For clear, constant communication, use email, phone, chat, Skype, and Google Hangout.
5. Customer Satisfaction
We keep in touch with you throughout the project, and at the end, we conduct a survey to see how we did, with the results going directly to our CEO.
Conclusion
Mobirevo has over 5 years of Android app development experience. Our engineers have all the skills and knowledge needed to create a powerful solution. We have a large and diverse solution portfolio as an Android app development company, which includes IoT, blockchain, beacons, and other technologies. You can contact us today to get a free quote.
Our team at Mobirevo strives to provide unrivaled services to all of our valued clients. You can also check out our case study page to see our client's portfolio and get a better understanding of the quality of products we deliver. Also, contact us if you have any questions about our services, and we will get back to you as soon as possible. Want to receive more content like this?
You can sign up for our newsletter, which features curated opinions, and Mobile app development tools for building remarkable digital assets. If you sign up for our weekly newsletter, you will be the first to know when we publish awesome content like this. You can also visit our blog to see other content created with love by our amazing team.