How to Choose the iOS Development Company in Lagos
iOS (formerly iPhone OS) is a mobile operating system created by Apple Inc. and designed specifically for its devices. It is the operating system that powers many of Apple's mobile devices, including the iPhone and iPod Touch; until iPadOS 13 was released in 2019, the term also applied to versions that ran on iPads. It is the world's second most popular mobile operating system, after Android.
iPadOS, tvOS, and watchOS are the three additional Apple operating systems built on top of it. It is proprietary software, despite the fact that some parts of it are open source under the Apple Public Source License and other licenses. iOS was first released in 2007 for the first-generation iPhone and has since been expanded to support other Apple devices such as the iPod Touch (September 2007) and the iPad (introduced: January 2010; availability: April 2010.)
Apple's App Store had over 2.1 million iOS apps as of March 2018, with 1 million of them being iPad-specific. The total number of downloads for these smartphone apps is over 130 billion. Every year, Apple releases a new major version of iOS. On September 20, 2021, the most recent stable version, iOS 15, was released to the public.
What is iOS Development?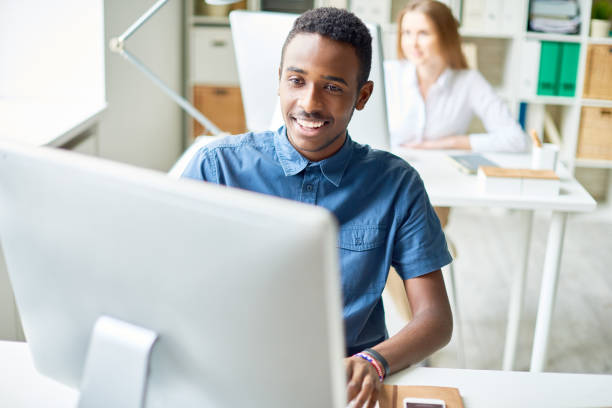 iOS development, to put it simply, is the process of creating apps for Apple's mobile operating system, which runs on the iPhone and iPod Touch. Although there are a few major differences, it is quite similar to other types of software or app development in this most basic sense. Because apps are designed to run on mobile devices with limited power, they rely on a network connection to access external computer resources. This is one feature that sets mobile app development apart from most other software.
To give an example, there are translation applications that can be downloaded and run locally on a desktop computer, complete with large databases. The installable software bundle—the app that lives on our phone—exists primarily to create a touchpoint for the user to interact with in a translation program written for iOS or another mobile platform; the app sends a query to a remote platform, which executes the translation, and the result is returned to the app for the user to read.
This client-server model allows the app to use significantly less memory on a device and provide a more streamlined installation and operating experience, but it adds a layer of complexity when compared to software that runs locally—the app now needs to connect with a network of remote actors. Not all iOS apps need to be connected to the internet to work (for example, you may use a sketchpad app without first connecting to a network).
However, all mobile apps require a connection to install and update, which the iOS Developer must take into account. Two major players now dominate the smartphone operating system market: Google's Android and Apple's iOS. Unlike Android, which is open source, iOS is exclusive to Apple devices. As a result, another important distinction exists between iOS development and other types of software development: Swift and Objective-C are two programming languages for iOS developers that are rarely used outside of the Apple ecosystem.
While Objective-C dates from the early 1980s and belongs to the same family of languages as C and C++, Swift was developed specifically for iOS and released in 2014.
Why Businesses in Lagos Should Take iOS Development Seriously.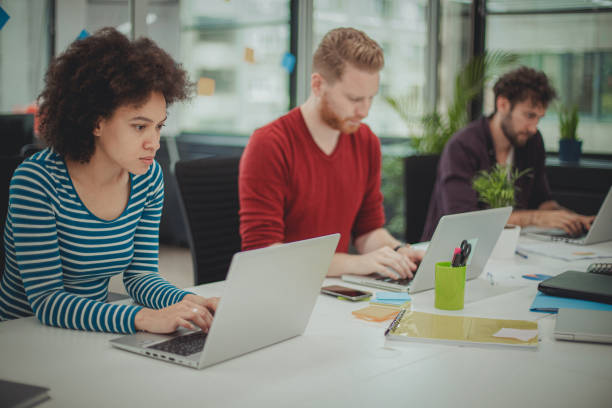 iPhone apps are well-known for their high quality and potential for profit. Both startups and established businesses are investing in iPhone app development to meet their business objectives and generate a quick return on investment.
Businesses in Lagos, Nigeria, and other cities should consider iOS development because iOS apps have a higher return on investment than Android apps.
Customers love iPhone apps because they provide a great user experience that is backed up by the natural features of Apple's iOS.
iPhone users have been shown to be technologically savvy and receptive to new concepts. This gives businesses multiple opportunities to create demanding applications that could cause market disruption.
Businesses that use iPhone business apps have the potential to leapfrog competitors and become industry leaders.
Apple only releases one update to its existing operating system each year. Furthermore, the number of Apple devices on the market is lower than the number of Android-based smartphones. As a result, Android apps must be thoroughly tested to ensure that they function properly across all Android versions. The iPhone for business only needs to pass the most recent iOS release's testing standards. This cuts testing time in half and ensures a quick time to market for iOS apps.
How to Hire an iOS Developer in Lagos, Nigeria
What is the best way to find an app developer? That is the question that today's business owners must address. Apps rule the digital economy, so getting into this industry is crucial. Long gone are the days of cumbersome software packages delivered on massive CD-ROMs. In these days of screens and memes, every consumer has a smartphone, which means they can carry your company in their pockets.
The best thing you can do to help your company in this situation is to hire an app developer. There are three options when it comes to hiring an app developer:
1. Hiring from within
The most common option is to hire an app developer as a team member. If a team already exists, labor shortages can be addressed by conducting a job interview, selecting the best candidate for the job, and integrating him into the workplace with his coworkers. Despite the cost, small and medium-sized businesses benefit from hiring an in-house app developer.
2. Working with a Freelancer
Another option is to hire a freelance app developer. This strategy is currently gaining traction. Any business owner can now hire a professional online thanks to the introduction of freelance websites. Because of the contractual nature of the arrangement, the owner is exempt from paying for vacation days, social security, or other perks, which is a significant benefit of this option.
On the other hand, being cheap is a disadvantage because many freelance app developers for hire are simply unqualified for large projects. As a result, only hobbyist entrepreneurs with a budget of less than $10,000 should take this route.
3. Putting Together an Outsourcing Team
You can get the best of both worlds by hiring an offshore app developer. App developers are hired on a contract basis by the company's owner. It's still less expensive than hiring an in-house team, and the results are usually better due to the collaborative environment rather than hiring a single freelancer. Furthermore, hiring an outsourcing company is scalable, which means you can scale up or down the size of the team to meet the project's specific needs, saving money in the long run. It is the most cost-effective option for entrepreneurs who have moved past the startup stage and are ready to make a major market breakthrough.
The iOS Development Process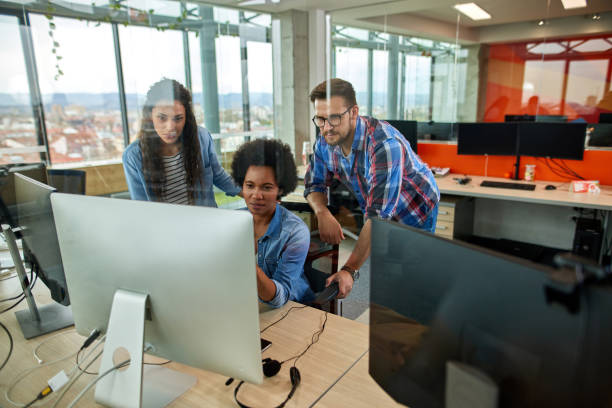 The process of creating an iOS app is no different than that of creating a simple mobile application. App planning is the first step for all iOS app development companies, just like it is for Android app developers. The designers then focus on designing the app, which is then developed and tested before being released. Once the software is ready for market use, developers focus on ongoing maintenance until the software is no longer needed.
In general, the iOS development process is challenging because developers must adhere to Apple's various development restrictions. The organization places a high value on providing a user-friendly and secure environment. As a result, iOS app developers make sure to include all of the necessary features and best practices in order to deliver a finished product that meets user expectations.
1. Research, strategy, and analysis
Any mobile app development company must create a solid plan to turn your concept into a successful app. You must create an original and appealing vision to improve your entire corporate mobility strategy. Developers must thoroughly research the app's users in relation to the app's goals and objectives during this phase.
Your business app developers thoroughly explain all of the important aspects of your applications, including their appearance, features, and functionalities. Developers work hard to attract their target audience's attention by including unique features in their software.
2. Review Apple's Policies.
Developers must market iOS software on the Apple App Store before making it available to target customers. Users can then download the app, leave feedback, and give it a high rating. However, you must familiarize yourself with Apple's App Store requirements before promoting your software.
These regulations provide legal and business formalities for the iOS app development process while also educating developers on all safety criteria. It saves time for developers by preventing them from spending additional time on app improvements in order for the iOS store to approve your app immediately.
3. Make the app's design a priority.
The app design process is crucial, especially if you want to create a flawless business app for iOS. You can easily obtain all information related to the Dos and Don'ts advice for iOS app creation on Apple's official website. Developers make sure that the iOS software they're working on is well-optimized so that users can navigate and control it easily. Developers create excellent design prototypes with an intuitive User Interface and engaging User Experience to effectively target your app's consumers.
4. Create prototypes and wireframes
Mobile app designers can use sketches on paper to get started with the iOS app design process. Wireframes are the digital version of drawings that any iOS app development company can use to create conceptual layouts based on the app's functional requirements. It's a quick and inexpensive way to create wireframes for app layouts.
Prototypes are used to simulate the user experience and app operations, but they are time-consuming to create. It also offers early-stage testing of your app's design and functionality, allowing you to spot changes based on how well it works.
5. App Appraisal
It is critical to test the app before submitting it to the Apple App Store. The app testing team must ensure that the mobile app is bug-free and performs at a high level. The iOS app development team must thoroughly review the app after it has been created.
6. Following the App's Support
It's critical to keep the app updated on a regular basis once you've finished the app creation and submission process on the iOS store. Even after making the app available for download on the App Store, developers must keep it up to date. Ascertain that the development team is capable of performing routine maintenance in accordance with iOS updates. Routine maintenance helps to alleviate a variety of issues that users may encounter when using your app. Customers can also benefit from the fantastic experience provided by your company's app.
How an iOS Development Company Helps with their Experience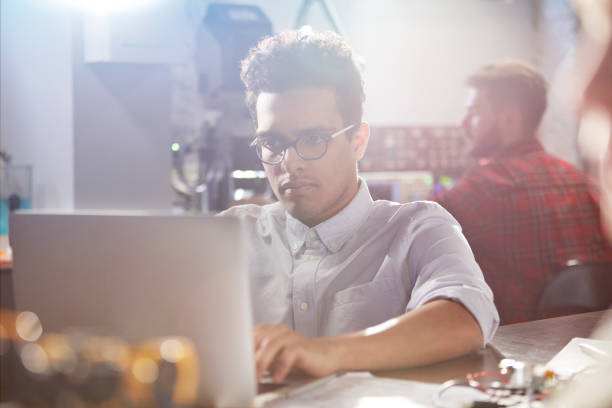 These days, almost every company, from a small startup to a large corporation, wants an app to market its products or services. iOS development should be prioritized if the target audience primarily uses Apple products. The following are some of the potential benefits of creating an iOS app:
A large and loyal customer base: One of the most important benefits of creating an iOS app is that you gain a loyal customer base who associates iOS products with cutting-edge technology and high quality. As a result, there's a lower chance that an iOS user will switch to Android and you'll lose customers.
New ideas can be found quickly: Apple is becoming increasingly receptive to the introduction of new technology, which means your company has more opportunities to create a high-end app, market it, and cater to people's needs and preferences. By creating an iOS app, a company can gain a competitive advantage over its competitors.
It helps you save time and money: When it comes to sales, time is money. iOS developer beta testing requires fewer resources and takes less time than Android developer beta testing because iOS apps are more uniform and have fewer device versions to optimize for. By automating adaptation and testing, businesses can save a significant amount of time and money.
Benefits of Choosing us as your iOS Development Company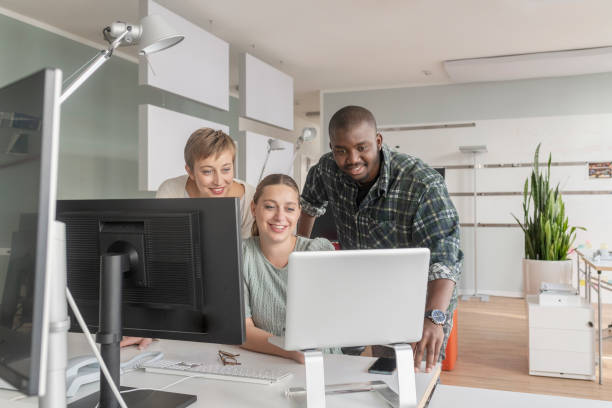 It can be difficult to choose an iOS development company for your project. We highlight some of the skills that set us apart from the competition.
Expertise in Swift or Objective-C programming languages
Excellent Communication and a Focus on Results
Understanding of the Xcode IDE
Understanding of RESTful APIs and experience with APIs such as Cocoa Touch and UIKit
Understanding of UI and UX design principles
Apple's Human Interface Guidelines are well-understood.
Metal or OpenGL knowledge
Advanced knowledge of code versioning systems such as Git is required.
The Core Data Framework is well-understood.
Conclusion
Having an app can help you attract new customers, improve user experience, and convert users into loyal customers and brand champions, whether you're a small business or a large corporation. Hiring an iOS development company in Lagos, such as Mobirevo, to create a custom solution for your company can help you achieve your objectives. Hiring an iOS developer to create a custom solution for your business can help you achieve your goals of providing customers with a convenient way to contact you and purchase your goods and services while leaving competitors in the dust.
At Mobirevo, our team of experienced software developers is ready to deliver your project. Our developers capitalize on the latest iPhone app development trends to meet the demands of a competitive market. We have vast design and technical experience in iPhone app development and are available 24/7 to provide support to our customers. We also help you build a stronger online presence by leveraging the digital space to promote your brand. Our security protocols ensure that your iPhone application gets hosted on the most reliable servers.
We will also gladly support and improve your current solution. Do you need assistance creating custom software for your company? You can contact us today to get a free quote. Our team at Mobirevo strives to provide unrivaled services to all of our valued clients. You can also check out our case study page to see our client's portfolio and get a better understanding of the quality of products we deliver.
Also, contact us if you have any questions about our services, and we will get back to you as soon as possible. Want to receive more content like this? You can sign up for our newsletter, which features curated opinions, and SaaS application development tools for building remarkable digital assets.
If you sign up for our weekly newsletter, you will be the first to know when we publish awesome content like this. You can also visit our blog to see other content created with love by our amazing team.