UX Design vs Product Design: What's the Difference
A Product designer and UX designer are two digital product design roles that sometimes cause confusion. Both of these jobs are primarily concerned with product development and employ the design thinking method to solve problems. Both product designers and user experience designers are involved in creating a product.
On the other hand, product designers consider how well the product integrates with the customer experience, whereas UX designers concentrate on the user's engagement with the design. This post will help you understand UX Design vs Product Design and what they have in common so you can better navigate your career path!
What Is UX Design?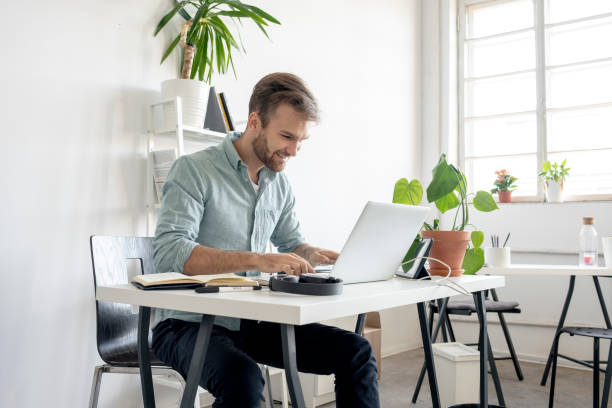 UX designers are primarily concerned with user happiness and ensuring that the product meets the user's needs. They design with user interaction in mind, guaranteeing that the product's usability and accessibility are constantly improved. A UX designer will be in charge of the entire design thinking process, from research to ideation, and always keep the user in mind. Getting into the user's headspace and user testing and prototyping are critical aspects of the job. In other words, it is their responsibility to ensure that the product is as user-friendly as possible.
What Is Product Design?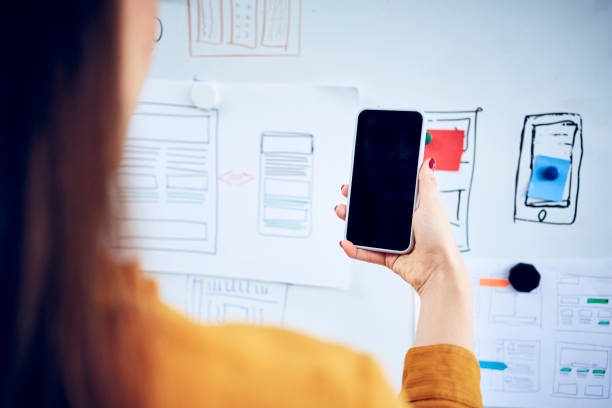 Because product design is derived from industrial design, it has existed for far longer than UX design. Despite this, many people, including product designers, are unaware of the anatomy of a product designer. The role of a product designer is similar to that of a full-stack designer, who is a multidisciplinary 'jack of all trades' designer who does UX, UI, coding, project management, and (maybe most significantly) problem-solving.
A product designer, in other words, develops solutions to problems that may arise during the development process. Product designers will organize teams to facilitate solutions, establish various test plans, produce wireframes, and go through rounds of A/B testing to tackle these difficulties. A product designer will also assist developers during the launch phase and collaborate with marketing teams to ensure brand and product alignment.
In a nutshell, they are the product's guardians, ensuring that it is the most relevant, cost-effective, and functional product possible, as well as the satisfaction of all stakeholders.
The Difference Between UX Design and Product Design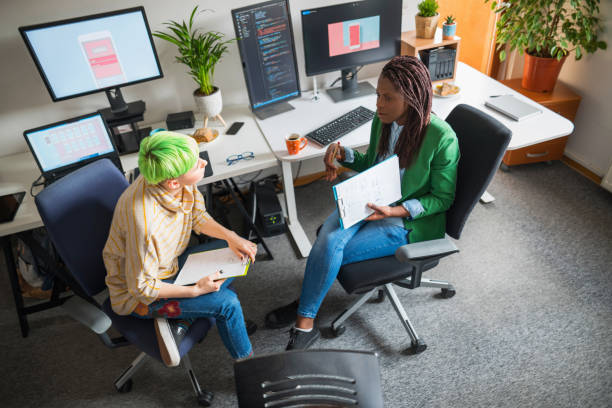 Between UX and product designers, there are far more parallels than differences. The most important distinction between UX and product designers is their design duties, not any specific tasks in the product lifecycle—development, introduction, growth, maturity, saturation, and decline. Before launching a product or feature, UX designers create prototypes (during a product lifecycle development stage).
Product designers, on the other hand, are in charge of managing, refining, and evolving the product for the rest of its existence. When the design system needs to be updated or when product designers are having trouble solving usability difficulties, UX designers frequently return to a project.
1. Design Approach
Both designers take a human-centered approach to the design thinking process. They create products that cater to the needs of their customers. People frequently make the mistake of thinking that UX designers focus on the user while product designers concentrate on the business needs. While each may lean in one of those directions, UX and product designers always have the user and the business in mind when conducting research and designing.
Because UX and product designers frequently work in cross-functional teams, they must be able to communicate effectively.
2. Research
UX and product designers both undertake research, but UX focuses more on users and behavior, whereas product designers focus more on market and competitor analyses. Before a product is released, UX designers conduct preliminary research and user testing. Product designers run tests on current products when integrating new features, resolving user complaints, or exploring business opportunities.
3. Tools
Design and testing tools are the most common tools used by UX designers. On the other hand, product designers are generalists who employ a variety of tools for design, development, marketing, and user testing.
4. Prototyping
UX designers create a variety of prototypes, both paper and digital, during the design process. Product designers are less likely to use paper or other low-fidelity prototypes, preferring instead to use the product's design system to create high-fidelity prototypes.
5. Testing
UX designers undertake usability testing before the introduction of a product or feature to ensure that it meets user experience standards. Product designers test existing goods to find usability flaws and business potential. They also put new items and interfaces they create to the test.
How to Choose the Right UX Designer
The next stage is to determine what qualities and skills you require in a UX designer
1.

Problem-solver and strategic thinker
Strategic thinking is essential while working on a design problem or a user experience. In this situation, the UX designer also serves as a product manager in his approach to developing solutions. As a result, a solid grasp and comprehension of problem-solving processes is a must-have quality.
2. Creative and Inquisitive mindset
Innovation and effective design require creativity. A UX designer must be interested in his approach and a thinker who thinks outside the box. Ideas require continual creative input to develop, and UX designers must always put their best foot forward in this regard. The UX designer with an investigative attitude is always on the search for fresh designs, ideas, and solutions to the problem.
3. User Researcher & Design Leader
From time to time, a UX designer must be able to take command of the product. Leadership is one of the most important talents to have if you want to plan for the future and growth of this function in your organization. UX designers are frequently called upon to steer the product in the proper direction, which is impossible without a thorough understanding of team management.
Another key skill is the ability to conduct research. UX designers can undertake high (or basic) level requirement gathering, user comprehension, and usability testing with qualitative and quantitative research skills.
4. Agile Oriented Facilitator
UX designers want to be respected for their work at all times. However, they frequently refuse to divulge trade secrets for fear that others may use them. They are frequently very possessive of their ideas and work. That's fine, but it could jeopardize the project's and team's success. A great UX designer is constantly open to receiving comments and sharing his work and talents with his colleagues. Good UX designers frequently lead workshops, support, and develop fresh talent in the pursuit of knowledge sharing, and they are unafraid of healthy competition.
Agility is the way to go for small enterprises and startups. A user experience designer must be able to work in an Agile environment. One of the most difficult situations for UX designers to find themselves in is being trapped in a fast-paced, constantly changing project that necessitates frequent modifications and deliverables. To keep up with the team, a competent UX designer must be able to handle and thrive in such an environment.
5. Previous Work, Portfolio, and Sketch Files
Make sure to look at your possible candidate's previous work. To get a sense of his work and style, request his portfolio, sketches, projects, reports, and other materials. Look for aesthetic preferences and design templates. Check to see if the approach, style, and methodology are appropriate for your project and company. Examine past work's outcomes to determine the method and mindset.
6. Workflow & Tools

 
Determining the tools and workflow utilized by UX Designers in past jobs is one of the most important aspects of employing them. You must ensure that the UX designer you hire has the necessary abilities to work with the most up-to-date design tools and workflows. The UX designer should also be able to work with the technologies that your team and company employ.
7. Empathetic and Collaborative
UX designers who are empathetic and collaborative work on all aspects of a project. We've got you covered from concept to requirement collection, planning, and implementation. As a result, their interactions with the team and clients are crucial. UX designers must have an empathic mindset and great collaborative abilities to succeed.
They must be able to collaborate well with others and advocate for their ideas and users. They must also be able to sympathize with their clients and consumers and expect the greatest potential results from interactions with their project and product.
How to Choose the Right Product Designer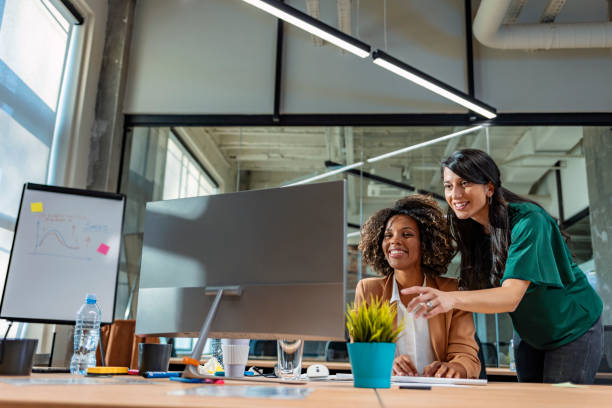 1. The Briefing Process
The briefing phase is the first time you'll interact with your product designer when you are considering working with them. It's the process of taking the material currently in your business and turning it into a brief that both of you can agree on. This brief will be utilized to put your design into action. No one knows your company or product better than you.
A great product designer has to use a disciplined method to transform the knowledge about your company and brand that you may be thinking about right now into packaging design. The finest designers have a method for this that has been refined over time. Good designers can guide you through their established briefing process to gather as much information as possible from you to build the brief. 
2. Your Business Brand
Your brand must be reflected in the product. 'A brand is a voice, and a product is a souvenir,' said Lisa Gansky. So, if a designer doesn't take the time to learn about your business first, you're in trouble! If you haven't already established your brand rules, your designer will need to know what your company stands for to build the greatest possible brief from which to begin their work. The following are some examples of questions they might ask you regarding your brand:-
What kind of customer are you looking for?

What are their preferences and tastes? What emotional connection does your brand have with them? What is it that they are concerned about?

What are your items' intended uses? What issues are they attempting to address? What guarantees do they make to your ideal client?

In your communication, what tone of voice do you use?

Do you have a brand personality that you can point to?

If not, what are the top four to five keywords that you or your customers would use to define your company?

What are your company's core values?
3. Current Aesthetics
A skilled product designer will also consider how your product branding interacts with other aspects of your brand, products, and overall design. They'll usually ask for the following:
Photographs of other products in your range

Pinterest Boards or links to shared folders that showcase images of previous designs or marketing collateral
4. Industry Requirements 
Every sector, and sometimes even each product, has its own set of standards for mandatory product information to be presented on the outside package, as any good product branding designer knows. This information must come from you as the business owner and must be included in the briefing process.
5. Work Collection 
You should look at their finished product design work portfolio before settling on a product branding designer. While not all of their designs may be suitable for your requirements, you are seeking a designer whose portfolio you are happy with, who has ideally shown experience in your or a related sector, and who can show how their designs operate across a variety of media in a consistent manner (e.g., website, product, printed marketing material, stickers), who can demonstrate that their designs function in a variety of flavors, sizes, and styles (as appropriate to your product), who has a lot of experience and good feedback
The Best Product Design Tools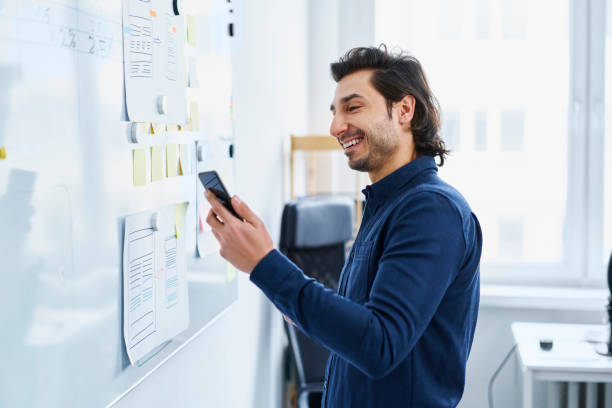 1. Figma
I'm putting this one first because it's the best product design program available. Figma is mostly a vector-based design tool, although its primary concentration is on user interfaces. Figma is the ideal program for digital interface design since it allows you to do things like open many artboards on your working screen, choose from a variety of pre-set device sizes, tweak grids and columns, and simply create and change styles.
2. Illustrator
Although this is an older song, it is still one of our favorites. And the reason we choose another vector-based product like Illustrator is that it is the most exact and powerful. If you wish to make custom icons, vectorial graphics, or svgs for animations, follow these steps: Sketch isn't going to cut it because it lacks the features you'll need to create tidy and intricate graphics or detailed graphical elements.
3. Photoshop
We'd never force anyone to learn Photoshop, but the truth is that we have no choice but to submit to its absurdly difficult interface because it is the only raster graphics editor on the market with so many options, functionalities, integrations, and tools.
4. Noun Project
For us, the Noun Project was a game-changer. This tiny software came in as a time saver because some designers are really demanding with icons and constantly end up having to tweak them to better fit a style or previously defined proportions. You now have access to the most comprehensive collection of icons we've ever created, in all styles, shapes, and sizes. You pay a monthly fee and then use whichever icons you want
5. Prototyping tool
Here's where it gets tricky: there's been an explosion of prototype software on the market in recent years, and the truth is that we can't really tell you which one to use because it all depends on your needs.
6. Animation Tool
What level of complexity do you want to go to? If you just need some basic animations to spice up your interactions and transitions, there are various online resources like bouncejs.com and animista.net where you can experiment with different ideas within the realm of normal UI/UX animations and then convert the results to CSS. They are convenient and quick, and the developer can just copy and paste the created code.
Conclusion
Despite the fact that there is a lot of overlap between the two design positions, product designers and UX designers both have a lot of value to a company. UX designers finish the first design work on a product before passing the baton to product designers, who are essentially the product's custodians. To find design solutions, UX designers must focus primarily on consumers and their needs during the early stages of product creation.
These solutions must be in line with the company's vision and objectives. Product designers are equally concerned with consumers, but they usually inherit a product that has had the majority of usability concerns recognized and corrected by UX designers. Mobirevo is a UX design company in Nigeria with extensive experience in user experience and product design. You can contact us today to get a free quote.
Our team at Mobirevo strives to provide unrivaled services to all of our valued clients. You can also check out our case study page to see our client's portfolio and get a better understanding of the quality of products we deliver. Also, contact us if you have any questions about our services, and we will get back to you as soon as possible.
Want to receive more content like this? You can signup for our newsletter, which features curated opinions, and product discovery tools for building remarkable digital assets. If you sign up for our weekly newsletter, you will be the first to know when we publish awesome content like this. You can also visit our blog to see other content created with love by our amazing team.