How To Choose The Best .Net Development Service In Lagos, Nigeria 
It is no news that we are in an era where technology has become the new cool as it is taking over the world today. Lagos is a mega city, and one can find the best of the best in the state. Many people troop into the state daily for a better life and job opportunity, and one demand that keeps rising every day is the demand for .Net developers. Being an IT professional or professional tech personnel is the new way to wealth and fame because they are in demand significantly in the market.
.Net Development companies offer the ability to build IoT, web applications, desktops, games, and mobile applications, and the list goes on and on.  The demand for full-stack developers comfortable with front-end and back-end development is constantly increasing; some companies only hire full-stack developers. So in this article, we will be looking at how to choose the best .Net development services in Lagos, Nigeria.
What is .NET Development?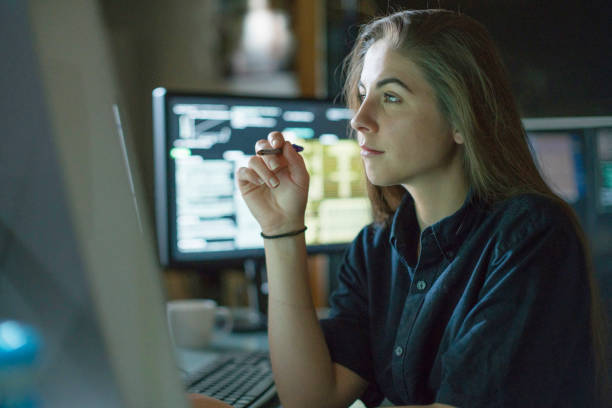 .Net pronounced as dot net according to Microsoft, is a free, cross-platform, open source developer platform for building applications. With .NET, you can use multiple languages, editors, and libraries to make for web, mobile, desktop, and more. Dot net has a significant adoption among companies and enterprises worldwide. Microsoft, one of the world's largest tech companies, supports this platform, and .Net has solid third-party community support.
Now, if you are just learning how to code, you may ask yourself, what is .net, well dot net comprises four main parts, which include;
1. Languages
The languages are which we write on top of the framework to build apps like mobile apps or desktop apps, and those languages are C-sharp (C#), F-sharp (F#). You may also see something called vb.net, and there are other languages, but those are the main ones you'll be using to write your code. It is also a run time which means that when you compile your code, you can run it on a mobile device, you can run it on a desktop, or you can run it on a server somewhere.
2. Cross Platform
With net core and net 5, that is now genuinely cross-platform, which means that you can run .net code anywhere; that hasn't always been the case in the last few years, but now Microsoft has made it open source and makes that very possible for you to run your code anywhere.
3. Libraries
.Net is also a collection of libraries. It is one of the main reasons why people like this because there is so much functionality inside the .Net framework, so you don't need a collection of third-party libraries to make your application do something; dot net includes most of the above.
4. API
.Net is this complete feature collection of base class libraries that brings functionality to your applications to do anything you want. There is this massive amount of third-party library support through which you can get new packages using one consistent API.
So .Net allows you to bring all this rich functionality into your apps, and you don't have to worry about all these third-party dependencies. Hence, when it comes to .Net development, one thing that sets it apart from many other frameworks on the marketplace is the number of things you can build with it. Microsoft has created a workload for practically anything that you would want to make. For example, as a .Net developer, you can build full-stack web applications using ASP.Net, C-sharp, and SQL on the backend.
There are some very innovative workloads with Blazers where you can create web assembly and entirely run C-sharp in the browser. There are also workloads for mobile cross-platform native mobile development through a toolset like Xamarin, which allows you to build with one code base pushed out to iOS and Android. With .Net Development, you can have desktop applications that you can create for Windows and also Mac OS, OS using visual studio for Mac. 
There are other things you can build, like micro-services where you make small work units with web API on the backend and game development through unity using C-sharp. Also, ML.net and machine learning workloads that you can run up in Azure and build out with C-sharp and inside the cloud. Dot net can do many services and can do things on the Azure cloud, where C-sharp.net gives access to those features. 
Dot net applications work with the help of a runtime which can be viewed as an interpreter because it operates between the net application and operating system, making the two understand each other. Finally, .Net development offers something like the internet of things like embedded devices and embed advice development; you can do all that under one.net, .net5, and.net core, and it is all cross-platform, which a lot of these things will run literally on Linux, Mac, and Windows. 
How To Choose The Best .Net Development Service In Lagos, Nigeria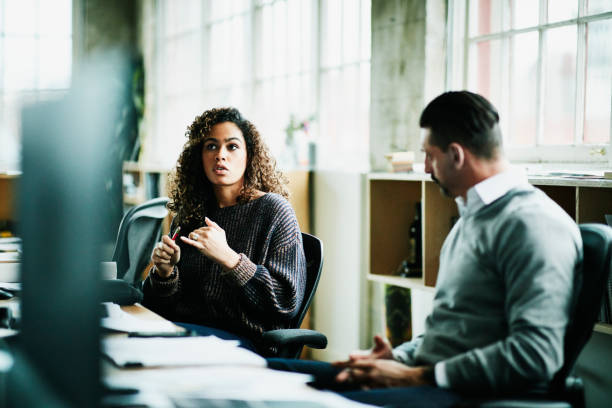 1. Research
When choosing the best .Net Development service in Lagos, Nigeria, we usually advise companies to conduct research and come up with a list of companies in the area, which in this case is Lagos, Nigeria. While on the lookout, focus on companies that have a credible presence online and offline and are easily accessible because these are silent qualities of a good company. Do not rule out recommendations during this process because they reveal a lot about a company and how they offer their services while attending to clients. 
Make sure you know what people think about them and are saying about them, and to an extent, you can get a good number of people who can testify that they have used their service when it comes to .Net development. Social media is also another tool that makes the research process more straightforward. 
2. Identify Your Need
When choosing the best .Net development services, we advise companies to identify their need and answer questions like; what needs doing and what is the desired end goal? Because dot net development services range from building web applications to mobile applications. Whether it's sales, finance, accounting, supply chain management, or something in between, dot net development services are versatile enough to support a variety of software and applications.
3. You End Goal
As an enterprise, knowing your end goal is a foundation that helps you identify which of the dot net development services would work best for you. There are a lot of companies that offer dot net development services in Lagos, Nigeria, but you can't work with all of them because you have your niche, your idea, what you want to achieve and the final picture of what you want to have at the end of the day.
4. Security
While companies score high points when they put the desires and needs of their clients at the top, ensuring security is very important. Framework made in dot net is capable of guaranteeing comprehensive security. Minor passes in the security highlight can erode your company's trust. The excellent part is choosing a dot net development service that has you covered in this area is smooth sailing. 
6. Flexibility
You need flexibility as an enterprise. One of the best aspects of the dot net development services is that it supports the development of cross-platform apps that can smoothly operate across several servers and platforms, including Windows, Linux, and Mac. As an enterprise, you are on the right track when you can achieve flexibility through your apps and general outlook.
7. Excellent Support And Ease
As an organisation, you desire the best to grow and stay at the top. Hence, ensuring you choose the best .Net development service, which offers tools for all the major operating systems, devices, and application types, will enable you to achieve support and ease. By doing this, you equip your developers with ASP.net for web apps, Xamarin for mobile and Mac OS, and net core for numerous desktop application types ranging from games to machine learning services is essential.
Conclusion 
Having a bunch of tools and blueprints for building something specific is incredibly helpful; that is where platforms like dot net come in handy. Although it started as a windows-only framework, dot net has become today's second most popular development platform. It's open source, robust, and allows you to build nearly anything on any operating system. Generally, Dot-net provides tools and reusable elements to build desktop, mobile or web applications and then run a single code base across multiple platforms.
Having provided the basic knowledge you will need when choosing a dot net development service, we hope this article guides you in selecting the best service that will serve your enterprise excellently. Mobirevo is a leading NET development company in Nigeria. We have provided mobile app development services to companies in finance, healthcare, construction, retail, consumer products, logistics, industrial engineering, and entertainment over the years.
Let's talk about making your Mobile app ideas a reality! We follow a certified enterprise mobile app development process steps to ensure the success of your app's launch. Our skilled mobile app developers are here to assist you with your digital transformation. You can contact us today to get a free quote. Our team at Mobirevo strives to provide unrivaled services to all of our valued clients. You can also check out our case study page to see our client's portfolio and better understand the quality of products we deliver.
Also, contact us if you have any questions about our services, and we will get back to you as soon as possible. Want to receive more content like this? You can sign up for our newsletter, which features curated opinions, and Mobile app development tools for building remarkable digital assets. If you sign up for our weekly newsletter, you will be the first to know when we publish awesome content like this. You can also visit our blog to see other content created with love by our amazing team.