IOS vs. Android Development: Which One Is Best for Your Business
Because of mobile apps, businesses have changed how they do things. As the number of people who use mobile apps grows, businesses will be more likely to develop their own. Apple's App Store has 2.25 million apps, while Google Play Store has almost 3.5 million. Even though these figures appear to be positive, running an app-based business is difficult. We discuss IOS vs. Android Development: Which Is Best for Your Business and How to Choose Between Android and iOS Development in this article.
How to Choose Between Android and IOS Development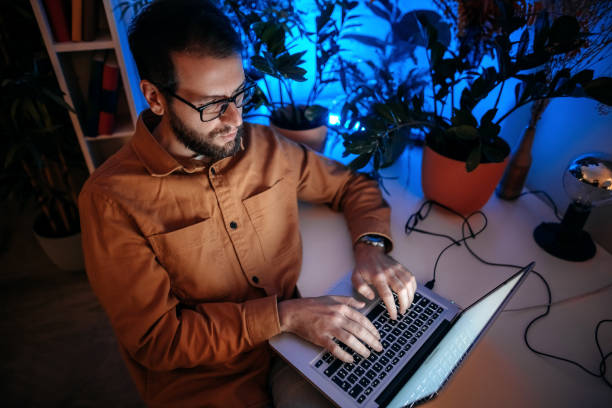 Before deciding between iOS and Android, consider a variety of factors, including the assistance of a mobile app development company. This is why we've put together a comprehensive iOS vs. Android comparison chart, which includes information on current market trends, user retention, app revenue, the number of smartphones in use (iPhone or Android), and more. Here are some observations on the current state of IOS and Android to assist you in making an informed business decision.
In terms of global market share, the iPhone outnumbers Android. To determine which platform has the most users, the number of people who use it globally is counted. More than 1 billion people have used the iPhone since it was first released.
Despite the fact that Android hasn't been able to beat Apple in Japan or the United States, it now has over 2.5 billion active users in over 190 countries. Countries such as India, Turkey, Iran, and Brazil control up to 85% of the market. Right now, it appears that Android has a significant lead in the global market. Because Android has a larger market share than iOS, developing an Android app or software before iOS is a good idea.
2. App Revenue vs. Website Revenue: Which is More Profitable?
Users can download additional apps for their phones from various stores, such as Google Play for Android or the App Store for iOS. The Google Play app store has nearly 3.5 million apps. As a result, it is the world's largest store. Apple's App Store, on the other hand, is the best place to make money from apps. Google Play made $12.1 billion in revenue in the third quarter of 2021. The app store received 27.6 billion downloads. Contrary to popular belief, the Apple App Store has 8.1 billion downloads and has earned $21.5 billion in revenue, making it the world's most profitable app store.
3. User retention and engagement
Keep an eye on your retention rates! These are the most important considerations when running an app-based business. In such a crowded industry, every app marketer is constantly fighting to build a loyal customer base. People uninstall apps for a variety of reasons, but the most important factor is how people interact with each platform.
According to new research, Android users are more loyal to Google's mobile operating system than iPhone users. Individual users, on the other hand, have become more committed to their preferred operating system over time. So, if you're just starting out with mobile app development, don't overlook these market insights.
4. Programming Language
The most significant technological differences exist between these two. Starting with the programming language, iOS apps are written in Swift/Objective-C, whereas Android app developers typically use Java or Kotlin. You may now be considering which stack is the quickest and most straightforward. There's a saying that goes, "If it ain't broke, don't fix it."
"IOS programming languages are generally easier to learn than Android programming languages."
Swift is thought to be a simple language to work with by most mobile developers, as writing in Java takes longer due to its high readability. Kotlin, on the other hand, may be used as a replacement for Java in the future due to its basic and easy-to-read characteristics. This is why developers prefer cross-platform development tools, which allow them to reuse their code across Android and iOS platforms.
5. System-specific Design
Both iOS and Android apps adhere to the fundamental principles of software design. The main difference is in the way they navigate and organize their content. iOS developers place a high value on how you use content within your app. As a result, it's critical to leave enough white space around the content. You should be familiar with two UI design techniques: shadows and gradients. UI designers also use view controllers like page view, new tab, split view, and others. The goal of iOS app design is to give the user a sense of depth and layers.
The user interfaces on Android are based on human behavior. These designs are distinguished by their use of color and motion. Android designers use a more complex set of tools, such as light, motion, and color. Android programmers frequently use partitions. If a project has multiple screens, this means the program is divided into activities and fragments, allowing the developer to handle all activities at once.
So, you're probably wondering which platform app development is the most straightforward. The answer is that developing an iOS app is easier and less error-prone than developing an Android app.
6. The user interface
Visual contrasts in Android and iOS apps are generated using XML documents. XML documents are the same on both systems. Additionally, iOS animations outperform Android animations. Google intends to address this by improving animations in the next version of Android and establishing Material Design, an app design standard. Apple has consistently improved user experiences with intricate and stunning animations. Apple is more concerned with the user experience than Google is with the hardware.
7. Testing
Quality assurance testing of applications, including games and various types of software, is critical for the mobile application development process. You can test your application's functionality using an iOS simulator or an Android emulator. The iOS simulator is much faster than the Android version. The Android emulator is more capable than the iOS counterpart and can be used in some situations instead of the iOS counterpart. In general, the iOS simulator fails to provide accurate software simulations of Apple products.
As a result, testing a mobile application on real smart devices is just as important as thinking about how users interact with the app, identifying problems, and making adjustments to improve its performance. However, testing Android apps takes longer and requires more effort than testing iOS apps due to the wide range of Android devices available on the market.
8. Safety and security
Although adding software to Google Play is easier than the App Store, it is less secure. You are more likely to download a malware-infected app from Google Play. If your app passes the App Store's moderation, you can rest assured that it is safe and secure. Approval from Apple could take a few days, whereas approval from Google could take less than a day. Learning the requirements and quirks of both platforms, as well as ensuring that your app complies with each store's strict guidelines, will take some time.
In general, Apple sets a higher security bar than Android. When it comes to approval times, Google beats Apple.
IOS or Android: Parameters that Can Influence Your Choice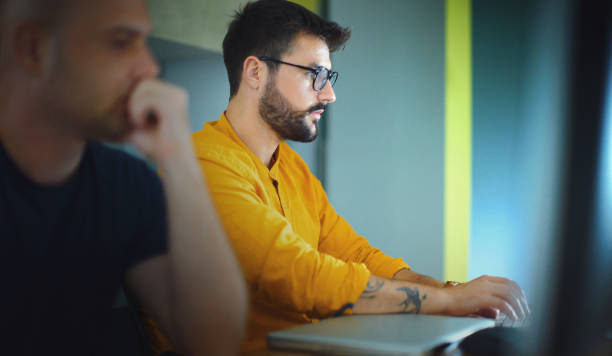 Which platform should you choose first when it comes to your business? Should you start with iOS or Android as your business's first platform? There are a few things you should consider before making your final decision in your mind. Take a look at a few examples:
1. Be aware of your intended audience.
In some areas, iOS users outnumber Android users, while Android users rule in others. Businesses planning to develop apps for mobile devices should consider the geographic prevalence of the operating systems as well as their popularity in specific areas. Android is far more popular than iOS in emerging markets such as Latin America, Asia, and Africa. Apple, on the other hand, is the preferred option for European and American customers.
Business apps should be made for Android platforms because they can reach a global audience; however, eCommerce and enterprise apps should be made for Apple platforms. Your target audience's purchasing power, aside from their location, will determine how much money they spend on app subscriptions—even free apps can include in-app payments. The Android user base is younger and has less disposable income than the iOS user base; there are significant demographic differences between existing Android and iOS users.
2. Project Schedule
When deciding whether to build an Android or iOS app, developers should consider their time constraints. When it comes to deciding which operating system to use, the timeline of the company is critical. Project schedules are important for both Android and iOS developers to plan ahead of time. The more time an app takes to develop, the more money it costs. The time it takes to design a mobile app is determined by a number of factors. When it comes to developing apps, iOS developers are faster than Android developers.
Because there are fewer devices and capabilities to work with, developing an app for iOS is much easier than developing an app for Android.
3. The App's Functions and Features
Apple's iOS and Google's Android are two distinct operating systems that each have their own set of benefits. Developers can easily add new features and customize the user interface because the Android operating system is open-source. However, this leaves the Android operating system vulnerable to security flaws. Apple, on the other hand, provides a more secure operating system that is ideal for developing apps that require financial transactions or sensitive data sharing. Most consumers, according to Android engineers, do not upgrade their phones on a regular basis. To be secure, businesses should test their apps for compatibility with a variety of devices.
4. Additional Fees (in-app purchases)
Because the iPhone's operating system (OS) is less expensive than most Android OSes, iOS developers can create more cost-effective apps. Because of Swift's development language, iOS apps may be up to 40 times less expensive than Android apps. Which operating system is best for your company will be determined by the total cost of launching an app. To get their app on the Google Play Store, Android developers must pay a one-time fee of $25. Even so, iOS developers must pay a recurring fee of $99 per year while working independently.
Apple charges developers $299 per year for app release. For businesses on a tight budget, working with an iOS development company is a good option.
5. Regular App Updates
Apps that are frequently updated are more popular. An iPhone app (iOS) is a popular choice among businesses due to the frequency with which it is updated. Android apps may be more difficult to update due to the numerous partner devices from various companies. It's also simple for iOS developers to support the most recent iOS version.
6. Device Fragmentation
Device fragmentation, in layman's terms, means that some users are running older versions of the operating system while others are running newer ones. This may now be a significant issue for app developers. In Android, device fragmentation has both advantages and disadvantages. As we all know, tens of thousands of companies produce Android smartphones.
This means that any OS update must work with all of these devices, which is a huge undertaking in and of itself. However, when viewed from a different perspective, an Android app can assist you in reaching out to the general public, regardless of their demographic.
How To Choose an Android Developer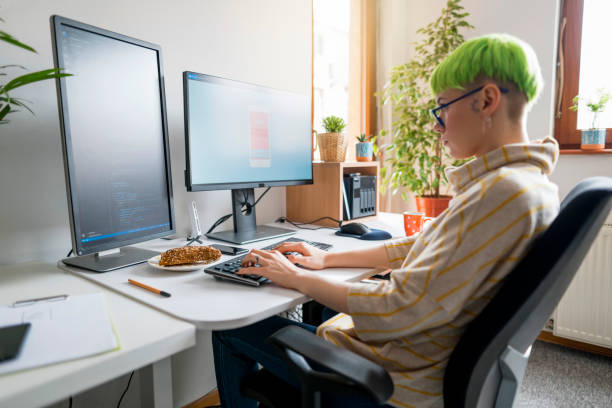 The app development industry has long been dominated by Android. According to a recent study by Statista, Android's market share will reach 87.4 percent by 2023. To put it another way, having an Android app will allow you to reach a larger audience. In 2019, total global mobile app revenue was $462 billion, with a forecast of $936 billion by 2023. Isn't that awe-inspiring? However, not every app will be a financial success.
Because there are too many apps on the market, apps are expensive, and so on, only one out of every ten thousand mobile apps survives. Hiring top Android developers will help you create a great app that will stand out from the crowd and make you a lot of money. Here's how to find and hire an Android developer for your app development project in 2022. When hiring Android developers for your app project, here is a list of critical developer skills to look for:
1. Understanding of programming languages
The two most popular programming languages for creating Android apps are Java and Kotlin. The fundamental principles of these two programming languages, such as syntax and fundamentals, frameworks, multithreading and concurrency, functional programming, and generics, must be understood by developers.
2. A Software Development Kit (SDK) for Android is also known as an SDK.
This is a pre-packaged code bundle that accelerates the development of Android mobile apps. All Android developers must use the Android SDKs. Let's say you need to connect your app to Facebook. To speed up development, your developers will need to use the Facebook SDK.
3. Appreciation of Android Studio
Android Studio is a must-have IDE (Integrated Development Environment) that works with a variety of Android SDKs.
4. APIs.
APIs are used to connect apps with third-party services or apps. You can use Google APIs to locate your users, assist them in finding nearby businesses, or reference a map within your app, for example.
5. Database Utilization
Your app should be able to communicate with a database that is not on the smartphone and handle large amounts of data. Firebase is increasingly being used by app developers to store data in the cloud and make it accessible across devices. Developers should be familiar with SQLite databases if your customers need to use the program offline.
6. Fundamentals of Material Design
Unlike Apple, Google did not begin with a consistent design for all of its apps. Material Design is a set of design principles developed by Google. It lays the groundwork for UI/UX design.
7. Understanding of business processes and the SDLC
Developers must be able to explain why they made certain business decisions. It will help them identify key features, plan the development process, and deliver a mobile app solution that meets all of their business requirements.
How To Choose an iOS Developer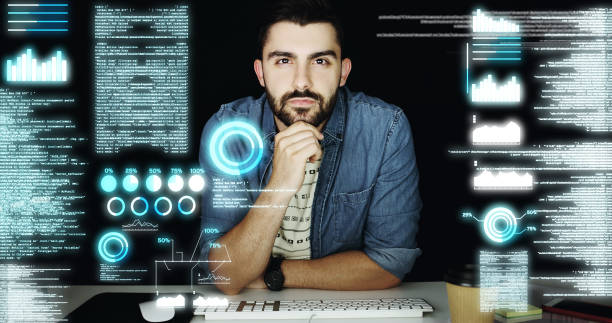 Several factors will influence your decision to hire an iOS developer. Examples include the developer's grade, specialty, and relevant experience. It's also worth noting that iOS developers with experience in specialized fields are more likely to be ranked higher than others. An iOS mobile developer who has worked on projects in eBanking, eHealth, and Internet security, for example, will be paid more than someone who has primarily worked on eCommerce projects.
Aside from the industry in which a candidate has previously worked, all iOS developers should have a set of hard skills. These skills will enable them to deal with fundamental challenges and manage the growth process effectively. The following are some of the most important skills to look for:
Working knowledge of the Xcode IDE
A common understanding of user interface and user experience (UI/UX)
Understanding of Apple's Human Interface Guidelines
Objective-C/Swift iOS language skills
Expertise with advanced code versioning instruments
Real-world experience with Core Data or Realm
Knowing how to use Metal and OpenGL is advantageous.
API integration and knowledge of APIs are required.
So, these are some of the hard skills that an iOS developer must possess. iOS developers may be required to learn capabilities such as ARKit 3 and Reality Kit as the iOS platform improves and expands into new areas such as augmented reality. When you hire an iOS developer with these skills, you can expect them to deliver cutting-edge experiences. However, because not every client will require augmented reality experiences, some of these skills may only be used infrequently.
Soft Skills of an iOS Developer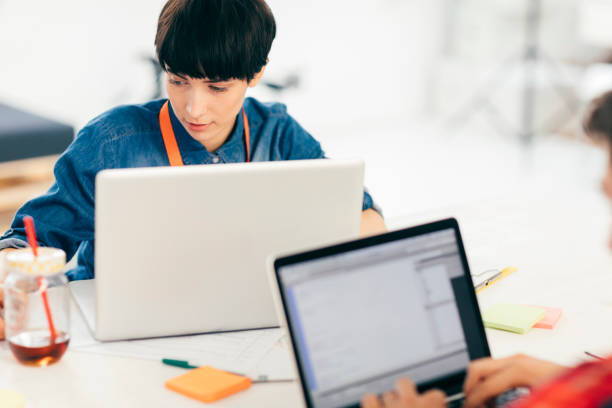 In addition to experience and skill set, you should consider cultural background, values, and professional work attitude when hiring an iOS developer. All of these factors play a role in determining whether or not a project will be successful. Although there are many capable developers, some prefer to work alone and will struggle to fit in with a team.
Bringing such people together and attempting to integrate them with others can quickly lead to misunderstandings, which can stymie development. The majority of the soft skills listed below should be possessed by your candidate as well.
Approachable
Reasoning in a critical manner
Sticking to deadlines
Leadership Negotiation and self-presentation abilities
Capability to work as part of a team
Perseverance and dedication
The Takeaway
It's time to answer a very futuristic, rational question: When should a business switch from one platform to another, after taking into account all of the factors that influence the Android vs. iPhone business decision, as well as the situations in which one is judged to be more suited than the other? It happens when the app has fully utilized the platform's features. If your app is currently profitable on the App Store, you might want to consider expanding it to the Play Store.
Mobirevo is an Android development company with a large and diverse solution portfolio that includes IoT, blockchain, beacons, and other technologies. You can contact us today to get a free quote. We have over 5 years of Android app development experience. Our engineers have all the skills and knowledge needed to create a powerful solution. Our team at Mobirevo strives to provide unrivaled services to all of our valued clients.
You can also check out our case study page to see our client's portfolio and get a better understanding of the quality of products we deliver. Also, contact us if you have any questions about our services, and we will get back to you as soon as possible. Want to receive more content like this? You can sign up for our newsletter, which features curated opinions, and Mobile app development tools for building remarkable digital assets.
If you sign up for our weekly newsletter, you will be the first to know when we publish awesome content like this. You can also visit our blog to see other content created with love by our amazing team.