Node js Development Company
Mobirevo is Nigeria's most-trusted Node.js development company. Based in Lagos, Abuja & Port Harcourt, we provide PHP web development services & Laravel development services across Nigeria, USA, UK & Australia. JavaScript first came around in the 1990s. It was designed as a simple scripting language to run in the browser. As the web platform evolved, JavaScript became more and more powerful, and in 2009, the initial release of Node.js was released.
Before this time, it was impossible to write JavaScript code on the server. Most servers were written in languages like Java or PHP. Node.js revolutionalized web development because web developers can now write a full-stack application in a single language. Node.js is a way for developers to write JavaScript on the server. So in this article, we will look at Node.js development companies and their services.
Node.JS Development Services Across Nigeria (Lagos, Abuja, Port Harcourt), Canada, Uk, Australia, And the USA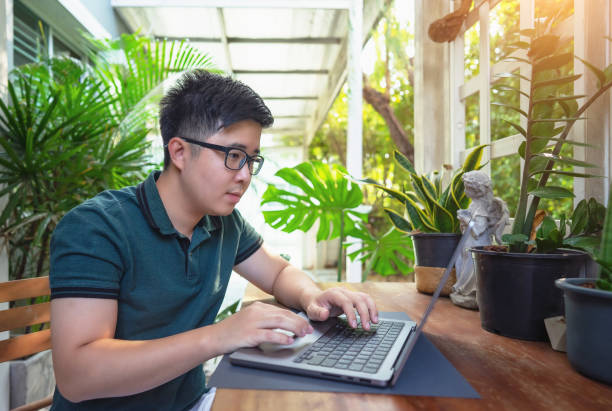 Node.js developers are always in demand and highly valued because of the wonders this runtime environment creates. Looking at how IT has developed and evolved over the years, especially in Nigeria and abroad, is worth commending. People are now aware that the tech industry is a money-making niche that they should not take lightly.
Pros And Cons Of Using Node.Js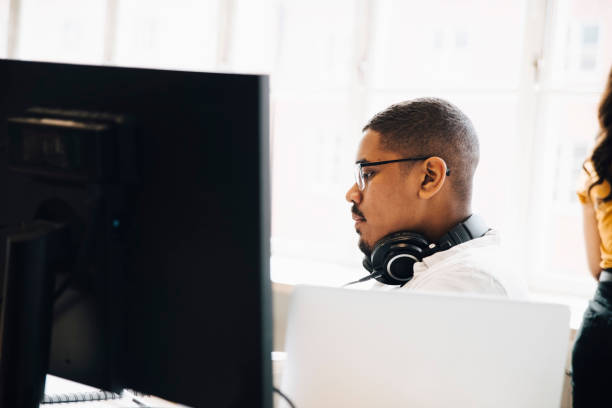 Pros
1. Speed
Node.js is fast, especially regarding application performance and speed development. Node.js was built on top of V8, Google's open-source high-performance JavaScript and web assembly. Node.js is also asynchronous and non-blocking, where processes can run in parallel without waiting for other functions to complete, allowing applications built on Node.js to run even faster. 
2. Highly Comprehensive 
Node.js is very easy to learn because it facilitates using JavaScript on the server side. Node.js makes it easier for front-end developers to quickly build server-side applications even if they have limited knowledge or lack of experience in backend engineering.
3. Scalability 
Node.js can support a lot of concurrent connections making it very scalable. It bridges the gap between front-end and backend development, allowing companies to make various choices in alignment with its features and scale up or down whenever needed. 
Cons
1. It is not CPU intensive.
Node.js is not a good option for CPU-intensive tasks. When creating large scale, going through huge files, and dealing with essential data, Node.js can quickly run out of memory.
2. Lack of Readability 
Most times, developers are not always able to tell the difference between asynchronous and synchronous. Node's lack of readability creates a vacuum where developers cannot identify whether the type of their code is asynchronous or synchronous. 
3. Unhandled Exceptions
Node.js doesn't create room for users to understand how to cope with unhandled exceptions errors. Not everyone knows how to handle them properly to keep their machines up and to run. So when it crashes, it just stays crashed.
Our Node Js Development Services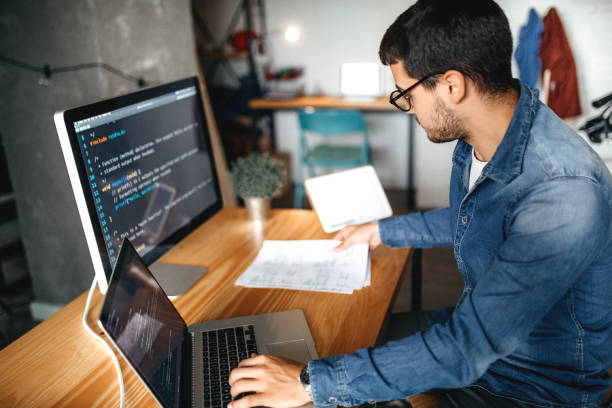 1. Node.Js Web Development
Every day new technologies compete to be users' favorite. At Mobirevo, we hire Node.js developers skilled in all the creation and development processes of Node.js web development. Our developers have access to newer and perfect solutions in web applications. Our company takes the lead in developing intensive web applications, single-page applications, and other real-time web applications.
2. Node.js Product Development
Node.js is a perfect tool when it comes to the creation of web applications. Its speed, productivity, and ability to perform cross-platform development aid product development. As one of the best companies using Node.js, we provide Node.js product development.
3. Backend Dashboards Development
Maintenance and management are essential for web applications; our team of developers ensures that everything users can't see on the website performs correctly and responds correctly. Hence we offer backend dashboard development services.
4. Node.js Blockchain Application
While many people are still grasping knowledge about Node.js blockchain development, our company stays ahead and on-trend. You can focus on other parts of your project as we take care of your Node.js blockchain application.
5. Node.js API Development And Integration
Regarding Application Programming Interface (API) development and integration, getting and doing it right is paramount and goes a long way in producing the correct result. At Mobirevo, we offer Node.js API development and integration.
6. Serverless Node.js Microservices
Using server-less functions doesn't mean you are not using any server to work; it technically means that you do not have to worry about the server working behind the scenes in the cloud regarding coding and programming languages. In our company, we understand the silent details of serverless Node.js Microservice, and we aim always to please.
7. Node.js Consulting
Feel free to reach out to us and have an excellent experience with our team of talented workers with fantastic customer service. Whatever you want to know about Node.js, we are the encyclopedia for you.
8. Node.js Migration
Making adjustments and changes with code enables migration in Node.js, and we have the perfect tool to achieve that. At Mobirevo, we offer Node.js migration services.
Why Choose Us For Your Node Js Development Needs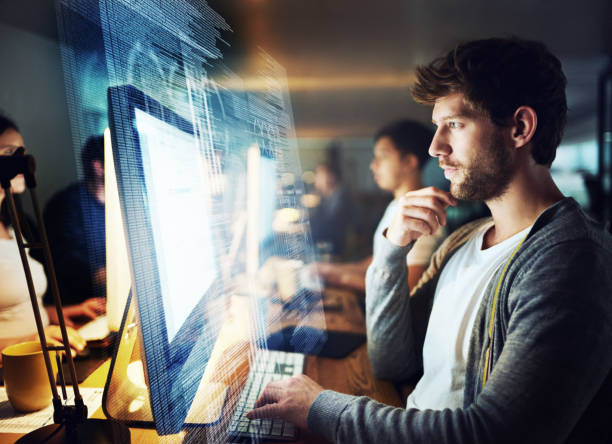 If you want a Node.js development company that always puts quality over quantity and meets deadlines while using the best tool, then we should be at the top of your list as there is no one like us. Choosing us to meet your Node.js development needs is one of the right decisions you are making right now.
Why Is Mobirevo The Best Node Js Development Company In Nigeria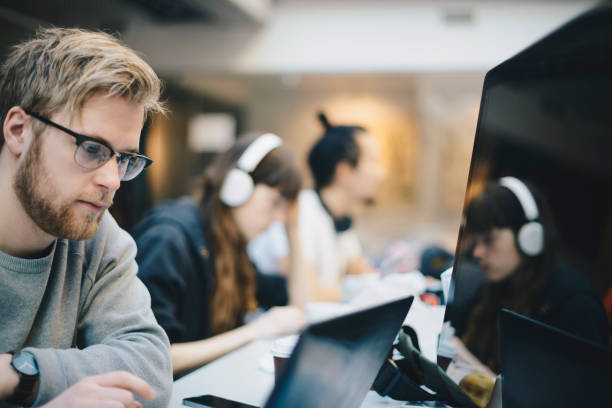 Mobirevo takes the lead when it comes to web and software development. Over the years, our standard and desire for quality have not dropped and instead keep going higher. We have a well-equipped team of developers skilled in regularly designing, creating, managing, etc., the Node.js runtime environment. Not only are we a tested and trusted Node.js development company who have proved this fact countless times, we always ensure to stay on trend while directing and giving our clients what they desire.
Node.js Development FAQs
What Is Node.Js Development?
In the world of backend technology, Node.js has proven to be valuable and necessary in JavaScript. Node.js is not a programming language but a runtime environment that allows you to run JavaScript on a server. Now Node.js development harnesses all the fantastic features of this runtime environment to create something magnificent.
What Can Node.Js Be Used For?
Node.js can be used for a lot of things like 
Building a full stack web application from scratch

Building highly scalable apps

Chat servers

Real-time apps

Data streaming applications 

Automation and Scripting

Video conferencing apps and so much more.
What Is The Best Node.js Development Company?
The best Node.js development company is that company that has;
Experience and expertise when it comes to Node.js development, 

Flexible communication process, 

Reliable team of skilled developers and programmers, 

Amazing customer relationship, 

Stays on trends and priorities client needs; 
At Mobirevo, we embody the above qualities and more which makes us the best Node.js development company that you should allow to bring your ideas to life.
Which Company Made Node.js?
Ryan Dahl wrote Node.js in 2009. Following Node.js development and maintenance from one programmer to another, currently, it is owned by the OpenJS Foundation, a merger of the JS Foundation and Node.js Foundation.
What Is Node.js Development Services?
Node.js development companies like Mobirevo offer Node.js development services. At our company, we offer services like Node.js web development, backend development, Node.js consulting, Node.js migration, and so much more. Our Node.js developers use programming languages and codes to achieve the best and produce extraordinary outputs for our clients.
Is Node.js Good For Big Projects?
Node.js is perfect for big projects because it embraces asynchronous, non-blocking, and single-threaded architecture, making it seamless for web development and companies that handle complex projects.
Do Big Companies Use Node.js?
Big, established, reliable companies like Mobirevo, Yahoo, Twitter, Uber, etc., use Node.js to offer developers ease and speedy delivery.
Conclusion
Looking at project scope, popularity, job creation, performance, and comprehension, Node.js is a very accessible tool that has taken the use of JavaScript up the ladder. In the world of JavaScript, Node.js has created a lot of possibilities, opportunities, and upgrades. Many developers are getting on board to learn how to work with this runtime environment.
At our company, we possess all the values and qualities you would require and request in a standard Node.js development company, so contact us today.