Benefits of Using SAAS Management Software
Software-as-a-service (SAAS) management is centralising and automating management responsibilities across an organisation's portfolio of SAAS applications. The market for SAAS administration is expanding at the same rate as SAAS app development. Gartner estimates that by 2026, up from less than 20% in 2021, 50% of organisations utilising several SAAS applications will centralise the management and utilisation of these apps using an SMP solution.
We advise businesses to think about SAAS management software if they notice a spike in subscription costs, if multiple departments start purchasing the same software, if security personnel express concerns about the safety and legality of the apps being used, or if managing software purchases in a spreadsheet is becoming a nightmare. However, we shall examine some of the advantages of using SAAS management software and much more in this post.
What is a SAAS Management Software?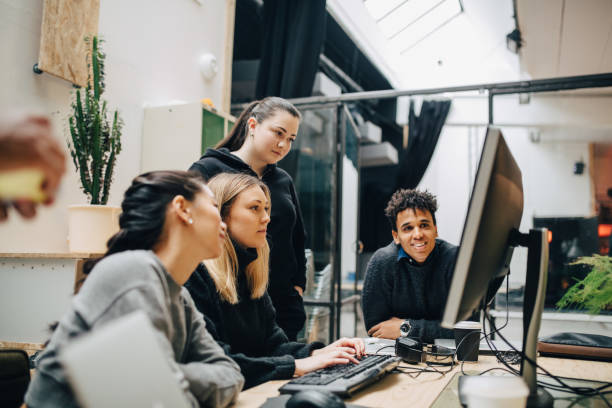 Monitoring and managing Software-as-a-Service (SAAS) applications within a company's technology portfolio are known as SAAS management. It enables you to track compliance automatically, monitor license usage and spending, proactively manage renewals, and discover SAAS apps confidently. There is one method of doing business that integrates every procedure needed to grow cloud software, advance organisations' strategic goals effectively, take into consideration users' wants, and sustain data security and privacy standards.
The SAAS Management platform eliminates the need for spreadsheets by leveraging innovative discovery techniques to provide total visibility of your SAAS portfolio, such as integrations with ERP, HR, financial, and contract systems, SSOs, and direct SAAS integrations. Understanding and managing identity and access to SAAS constitutes the first stage in SAAS management. The next phase of SAAS management is to automate all of a company's SAAS-related processes, including:
user lifecycle management (ULM)

spend optimisation

application configuration

visibility and audibility
Benefits of Using SAAS Management Software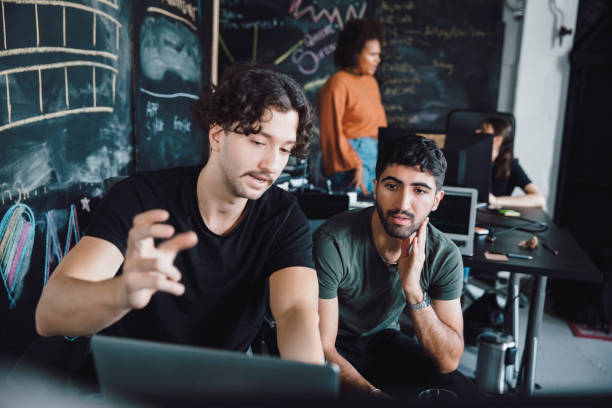 SAAS Management modifies the techniques traditionally used to manage perpetual, on-premise software to match the realities of the SAAS subscription model and provide valuable insights. New platforms from several specialist vendors streamline the SAAS systems management effort where traditional IT and software asset management technologies fail for comprehensive SAAS management. IT departments can gain from the proper application of these SAAS management strategies in a variety of ways.
They recover hours, make fewer mistakes, reduce the ticket lines' length, and maintain their coworkers' productivity. It lets IT, finance, procurement, and security leaders collaborate and expand a firm by making wise decisions. It translates to a secure and cost-effective corporation. Here are three significant benefits associated with SAAS management platforms.
1. Reduce Costs
Each year, businesses invest more money in SAAS. Nowadays, companies' SAAS stacks contain dozens or hundreds of cloud-based tools. No one questions SAAS's advantages. However, the expense of SAAS grows swiftly and is frequently disregarded. Up to 30% of yearly SAAS spending by businesses is squandered. This equates to a loss of more than $4M per year for a typical 800-person U.S. business. A SAAS management platform can be helpful in this situation. 
Let's imagine you have unused subscriptions that are still being paid monthly or annually. A SAAS management platform can assist you in determining this, and if no one in the organisation claims it, you can reduce the expense.
2. Keep Your Organization Secure
Therefore, it should be no surprise that as SAAS has become almost universally adopted, security concerns have also grown. Since SAAS solutions are generally easy to set up, as was already said, individual business units within an organisation can frequently purchase them without consulting the IT or security departments. Over 80% of respondents utilise unapproved SAAS applications in their professions, according to a Frost & Sullivan study funded by McAfee. 
You can't control security if you don't know which apps to audit and monitor. You are immediately notified of any new corporate SAAS apps in your ecosystem by SAAS management platforms. When these apps don't meet security and compliance requirements, you can inspect them and deny them access.
3. Maintain Compliance
Another concern is compliance. Data protection rules like the GDPR and CCPA are very rigorous. SAAS apps are required to follow these rules as third-party data processors. Your company's compliance with the GDPR may be jeopardised if your employees use non-compliant apps; if the data controller is unaware of this data, it is not adhering to its GDPR requirements. If a company is unaware that one of its account managers has a copy of a customer's file on his Google Drive, how can it honour the customer's request to erase all of the company's data?
This is especially true for firms subject to regulations, where the usage of shadow IT can result in significant fines for breaking compliance rules. Once more, you can't regulate security if you don't even know which apps to audit and monitor. 
4. Access to your SAAS domain 
A complete image of all SAAS subscriptions, user licenses, owners, contracts, renewals, and expenses is provided by SAAS Management. Additionally, it gathers crucial usage trend information that enables wise decision-making on renewals and upcoming investments. The beauty of SAAS is that it allows businesses to choose not to renew or renegotiate SAAS agreements in the following contract period when 30% of subscriptions are underutilised. The primary use case investigated by SAAS Management platforms was and still is complete visibility.
5. SAAS spend optimisation―Increase SAAS ROI
SAAS managers can use utilisation statistics to assess if firms are getting a good return on their SAAS investments. They can eliminate extra vendors, licenses, and redundant SAAS solutions with actionable insights and the SAAS expenditure optimization process. When employing Webex, Zoom, GoToMeeting, and Skype for video conferencing, SAAS Management insights are utilised to provide savings during a competitive bid process for exclusivity or to create discounts, for example, by combining several Salesforce instances and contracts.
6. Operational efficiency
Companies must perform numerous renewals each week as a result of the ongoing growth of the SAAS stack. By having all the renewal information in one place—including ownership information, usage data, contract value, and renewal dates—SAAS Management saves time (renewals calendar). Finance, procurement, and IT analysts can move between active and proactive strategies. When renewals are due, they receive automatic warnings and respond to inquiries like: 
What software is required for a salesperson to begin working? 

How much does each marketer's software cost? 

What is the cost of the department? 

How much will the price of our software decrease if an employee leaves?
Onboarding new employees take time, mainly when the complete SAAS portfolio is unclear. SAAS Management insights streamline the IT request process to guarantee that employees obtain the software they need to accomplish their jobs swiftly, and with the least possible impact on IT resources. They speed up the identification of the apps for which a person departing was signed up. 
7. Employee satisfaction 
Users of SAAS Management software may see the value of SAAS assets and ensure their staff utilizes them to their full potential. It can reveal areas requiring training or an internal communications campaign and offers insight into whether users truly embrace new solutions. This is accomplished by carefully monitoring which features each user uses.
Why Should You Choose us as Your SAAS Development Company?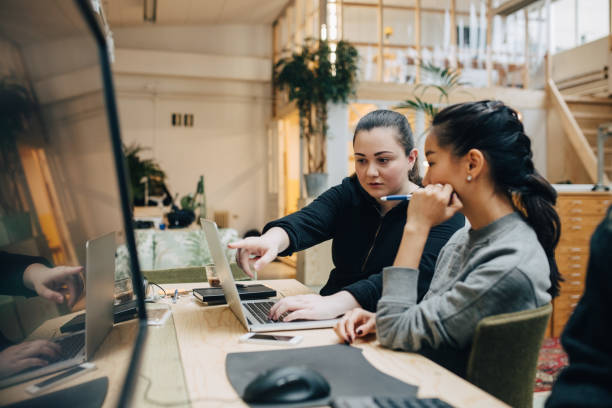 At SAAS Development Company, we understand that every company is unique in its needs and requirements. The only way to deliver the right solution is by understanding your business goals and objectives. We have excellent communication skills, which allows us to communicate effectively with our clients. Our customers can count on us for prompt responses to their inquiries and requests for assistance. We are dedicated to making sure our customers receive the best possible service at all times. We will always be available to answer any questions or concerns you may have about our products or services.
We are one of the best SAAS development companies because we know what your company needs and how you can use it to improve its business results. Our team members are extremely knowledgeable about all aspects of the technology industry and have hands-on experience in developing cutting-edge SAAS solutions that work effectively for your business needs. You can rely on us to deliver products and services that meet your needs perfectly!
Conclusion 
The SAAS apps market is expanding quickly due to the high demand for new cloud-based technology solutions. Startups and entrepreneurs seek to create cutting-edge, user-focused software that will change the industry and simplify people's lives. We hope that our guide on how to choose a SAAS development firm will assist you in locating a trustworthy software vendor who will work with you in the long run. Before selecting a tech-savvy partner for your project, our main piece of advise is to measure three times and cut once.
If you are looking for an experienced SAAS product, you can rely on our professional SAAS development services that have worked for many companies for over a decade. We have a proven track record of producing high-quality products and services. Contact us today to begin your SAAS project. Mobirevo is a SaaS application development company in Lagos, Nigeria. You can contact us, and let's discuss turning your SaaS ideas into reality! Our dedicated development team has extensive experience. You can contact us today to get a free quote.
Our team at Mobirevo strives to provide unrivaled services to all of our valued clients. You can also check out our case study page to see our client's portfolio and better understand the quality of products we deliver. Also, contact us if you have any questions about our services, and we will get back to you as soon as possible. Want to receive more content like this? You can signup for our newsletter, which features curated opinions and product discovery tools for building remarkable digital assets.
If you sign up for our weekly newsletter, you will be the first to know when we publish fantastic content like this. You can also visit our blog to see other content created with love by our amazing team.