Significance of UI/UX Design in Mobile Applications
UI/UX is the acronym for User Interface and User Experience. The UI/UX design is crucial to the mobile application development process. It plays a vital role in making the user experience more satisfying, enjoyable, and efficient. UI/UX design can be defined as the process of designing interfaces, visual language, interactive elements, and content in accordance with user needs. UI/UX design has become an integral part of any modern application, whether it is a web-based app or an app on mobile operating systems like Android or iOS.
As we all know, mobile apps are not just about downloading or synchronizing data but also about providing users with an enjoyable experience. This means that any error in your app can have serious consequences for your business because you will lose potential customers who might have become frustrated by a lack of functionality or usability issues in your app. In this article, we will talk about the significance of UI/UX in mobile app development. We will look at the true meaning of UI, UX, and other aspects of UI/UX design. 
What is UI Design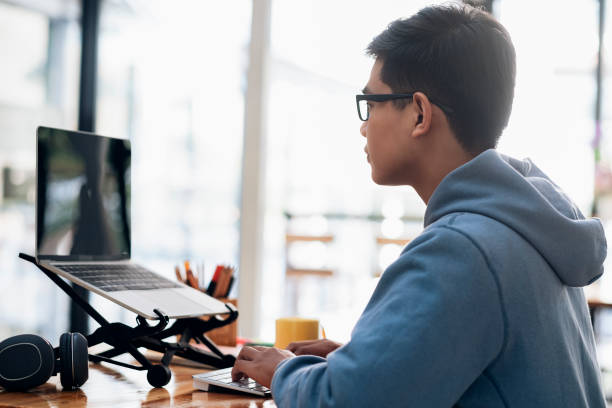 The two key parts of application development that define how users interact with the app are user interface (UI) and user experience (UX) design. It is a method of creating interactive experiences for people in order to increase their productivity and satisfaction. To guarantee that the UI looks nice, feels natural, and functions effectively on mobile devices, UI/UX designers leverage other design disciplines such as visual design, user research, and interaction design.
User interface (UI) design is the process of creating user interfaces for software, such as computers, mobile devices, and occasionally other electronic devices, to increase usability and improve the user experience. Graphic user interfaces and other types of interface design are referred to as UI design. In terms of achieving user goals, user interface design aims to make the user's interaction as simple and efficient as feasible (user-centered design). 
User interface (UI) design is the process of creating aesthetically pleasing interfaces in computer or software design. Designers strive to create user interfaces that are simple and enjoyable to use. User interfaces are the points where users and designs interact.
Types of UI design 
Users interact with visual representations on a computer screen through graphical user interfaces (GUIs). The desktop is an example of a graphical user interface. 

Voice-controlled interfaces – Users interact with these via their voices. Voice control is used by the majority of smart assistants, such as Siri on iPhones and Alexa on Amazon devices. 

Users interact with 3D design environments with their bodies in interactive interfaces that use gestures, such as in virtual reality (VR) games.
What is UX Design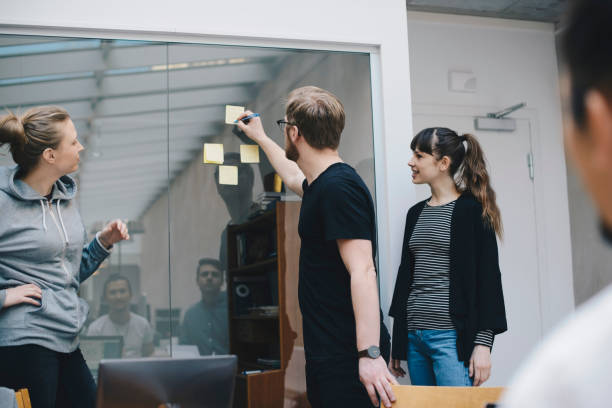 User experience (UX) and user interface (UI) design are frequently confused. Although they collaborate closely, they are not the same. Based on the section above, I believe you now understand UX design and how it relates to UI design. A hint, after all, is never enough. UX design involves all aspects of a user's perceived experience with a product or website, such as usability, usefulness, attractiveness, brand perception, and overall performance, as opposed to user interface design, which focuses primarily on the design of a computer interface.
The customer experience (CX) comprises all aspects and phases of a customer's experience and engagement with a firm, and UX design is one of them. A user experience (UX) designer ensures that a product is easy to learn and use. A UX designer is involved in the product development process from the beginning to guarantee that product teams are designing products that are aware of their users' wants and pain points. A user experience designer works with branding, navigation, content, and product functions to ensure that all of these components are connected to create a happy and smooth end result. 
UX designers are in charge of more than just the product experience and lifecycle—they're also important participants in the customer lifecycle. A user's attraction to, willingness to pay for, and ability to use a product is influenced by the decisions a UX designer makes. The changes and tweaks a UX designer makes to a live product can benefit user retention and lifetime value (CLTV).
Significance of UI/UX Design in Mobile Development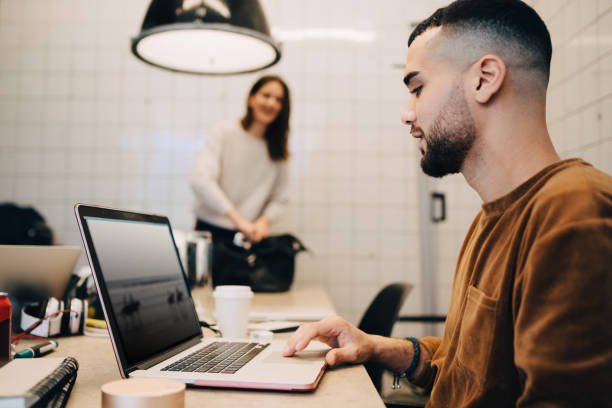 User Interface and User Experience (UI/UX) are the most important aspects of a mobile application. To create an app that works well on all mobile devices, it is essential to have a good UI/UX design that will enhance the user experience. The user interface of your mobile application is the part of your application that users interact with most often, so you need to make sure it's working well for them. Moreover, there are a lot of people who are interested in UI/UX design in mobile applications. It is a very important part of the whole development process and it plays an important role in the success of an application.
The UI/UX design is responsible for making your application easy to use and pleasant to look at. UI/UX design is also one of the most important aspects of any mobile application development company. It is vital for every company, big or small, to have a good user interface designer because this will help them increase their market share by attracting more users to their products. However, you should also know that even though many companies offer UI/UX services, only a few offer quality work at affordable prices. Here are some importance of UI/UX Design in Mobile Development
1. It makes your App more engaging 
UI/UX design is one of the most important aspects of mobile apps. It helps in adding a new dimension to the user experience, making them more engaging and enjoyable. The UI/UX design is also known as user interface design or human-computer interaction (HCI). It involves designing the interface of an application with a view to improving its usability and accessibility of it.
2. Provides an attractive and user-friendly interface
UI/UX design is not just a part of the web development process but also an important aspect that ensures that the app works as per your expectations. The UI/UX design for mobile applications is completely different from that for web applications. The main objective of UI/UX design for mobile applications is to provide an attractive and user-friendly interface that will help the users understand the app's functionality and benefits without having difficulty using it.
3. It makes your App Easy to Use
Another significance of UI/UX design in mobile development is that it helps users use the app easily. The user interface design should be simple and easy for the user to understand. A good UI/UX design is also essential because it can help increase the conversion rate of an app by making it more attractive. Moreover, it ensures that there are no errors while using the app.
4. It helps makes sure your App can work on different platforms 
The UI/UX design plays a crucial role in ensuring that the app works properly on all platforms, including smartphones, tablets, laptops, and desktops. This helps in increasing its usability across various devices as well as platforms.
Our UI/UX Projects
The mobile application development market is growing at an astonishing rate and it has become an important part of the digital economy. This is not just because mobile devices are becoming more ubiquitous but also because they are becoming better in terms of functionality. Again, mobile application development has become a big business. There are many companies that provide mobile application development services like us. We have been working in this field for several years now and have built up a good reputation among our clients and competitors. 
We understand that many factors need to be considered while developing a mobile app, but first and foremost, you need to look at the user experience (UX). Our UI/UX projects are designed keeping in mind all these factors. We have a team of highly skilled professionals who have years of experience in designing user interfaces for mobile applications. We know what works and what doesn't, so we are able to provide you with the right solution for your business needs.
User experience is important because it determines how users interact with your application and how they feel about using your mobile app. If users feel comfortable using your mobile app, they will keep coming back for more, whereas if they feel uncomfortable using your app, they won't bother doing so again; this means losing out on potential sales or users who would otherwise use your app. 
Why Choose us as your UI/UX Development Company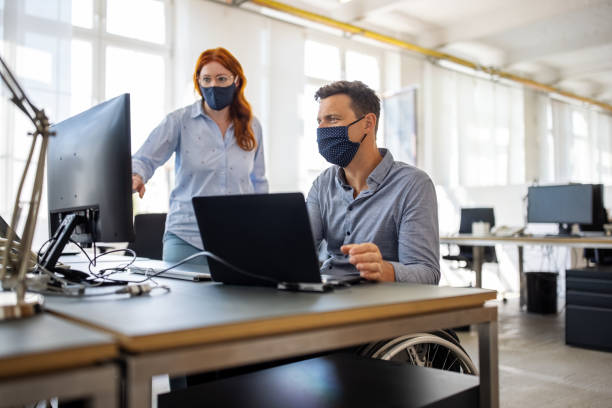 Mobile applications are the most popular and widely used applications in the world. This is because of the features and functionalities that it offers. The mobile application development service is a process that involves designing, cloning, and developing such applications. There are many companies offering this service but few of them provide high-quality reliable services. We have a wide range of clients from different sectors such as banking, healthcare, retail stores, etc., who trust us with their business goals and objectives.
We understand how important it is for our clients to get their products launched quickly and efficiently because these days businesses are getting disrupted every day due to various factors like technological advancements, competition, etc., which make our services even more important than ever before. We have a team of experienced professionals dedicated to delivering high-quality software solutions by applying the latest UI/UX design techniques. Our team has vast experience in developing applications for various sectors like e-commerce, healthcare, education, etc.
Conclusion
UI/UX designers play a variety of roles based on the type of application. User interface designers are more concerned with aesthetics, whereas UX designers are more concerned with how successfully users complete tasks within an application. UI design, as opposed to UX design, is primarily concerned with the surface and overall appearance of a design. Designers play a significant role in the creation of the user experience through user interface design. The concept of UX design, on the other hand, refers to the complete process of developing a user experience.
The importance of UI/UX design can be understood from the fact that most users spend more than three hours per day on their phones, which means that they spend almost half their lives in front of these devices. So it is important to ensure that your app provides them with an optimal experience while they are using it for this long time. Mobirevo is a UI/UX design company with a dedicated development team that has extensive experience. You can contact us today to get a free quote.
Our team at Mobirevo strives to provide unrivaled services to all of our valued clients. You can also check out our case study page to see our client's portfolio and get a better understanding of the quality of products we deliver. Also, contact us if you have any questions about our services, and we will get back to you as soon as possible. Want to receive more content like this? You can signup for our newsletter, which features curated opinions, and product discovery tools for building remarkable digital assets.
If you sign up for our weekly newsletter, you will be the first to know when we publish awesome content like this. You can also visit our blog to see other content created with love by our amazing team.