How good UI/UX Design Helps Businesses Grow in Lagos, Nigeria
Good UI/UX design is becoming more and more important as companies begin to understand that how their websites and apps are designed can make or break the user experience. According to Statista, app downloads have been steadily rising since 2013, with a projected download of over 3 billion in 2017. This is a trend that shows no signs of stopping anytime soon, and it's no less the truth for Lagos, Nigeria. UI/UX design is massively impacting the business growth in Lagos.
Good User Interface (UI) and User Experience (UX) design are essential components of a product's value to customers. A well-designed UI/UX should be intuitive and quickly learned by users while also satisfying their needs and desires. When the UI/UX is poorly designed, the user may feel lost, frustrated, or confused, which can lead them to either abandon the product altogether or waste time trying to figure out what to do next, as a result, business suffers. 
For businesses to achieve the best possible UI/UX for their products is through expert services. l that provide them with skills in all aspects of UI/UX design and are capable of working on any type of project. Whether you want to learn how to stand out your business, need assistance with UI/UX design for a mobile app, web application, or something else entirely, stick around for all the information you need to grow your business in Lagos, leveraging the power of UI/UX design.
Why UI/UX Design Matters & How It Generates Growth For Businesses Growing in Lagos, Nigeria?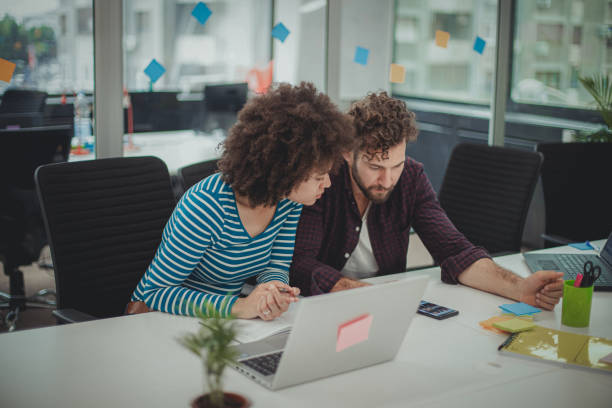 Good UI/UX design matters in today's tech world and businesses. It separates a functional and efficient app from a beautifully designed one. Take Apple and Google, for example. As the two major players in the mobile ecosystem, both companies have created iconic interfaces used by millions of people worldwide every day. A good UI/UX designer is not only able to create an eye-catching design, but they also need to ensure that it's easy to use and implement.
A user will be interacting with the interface regularly, so it needs to be intuitive and keep in mind how the user will interact with it most often. If there are any quirks or flaws in the interface, you can bet that users will find them! The question is, Why does UI/UX design matter? However, let's consider some of the following. 
It improves the efficiency of your business.

Improves the conversion rate.

Grow your business.
Furthermore, your business may never reach its full potential if you don't have a good user interface. Let's be honest, if your users are leaving your site, there is something wrong with your design. A good UI design isn't just a nice-looking website or an amazing mobile app, it has to be easy to use and straightforward. You should be able to explain your design to an 8-year-old without them asking any questions. There are many different reasons why good UI/UX design is essential for businesses today.
For businesses in Lagos, the importance of the UI/UX design can be evaluated by the fact that your website or app will have a huge impact on your business growth if designed well. If it is not designed well, then users will have a bad user experience (UX) and might even abandon your service. This is very true for places like Lagos, Nigeria, where an average person has a lot of distractions to deal with. So, it's important for businesses in Lagos and any business to take care of their UI/UX design. 
In 2017, over 2 billion smartphones were shipped globally—roughly 1 out of every 7 people on earth! With such a huge number of people using smartphones daily, businesses must have an app that can effectively engage with their users. Now, let's bring this down to a domestic scale. According to statistics, Lagos, Nigeria, has the highest share of data usage in Nigeria. This is over 65% of the total internet data usage in the country, larger than Niger, and Togo, put together. If a company has a poorly designed app, chances are those users will quickly move on to another. So, businesses in Lagos can leverage UI/UX design to grow their businesses. 
Ensure Returning Customers.
So when businesses are getting customers to sign up for their platforms, they're adding all kinds of bells and whistles and marketing tactics to get users to sign up in the first place and use their service. But if those users can't figure out how to navigate the site or app after signing up, eventually, they're going to get frustrated and churn out. And if your business relies on users paying for your service—as most do—that means more money down the drain from something that could have been prevented with a little bit of forethought.
The growth of your business will depend on it because people today don't have time to waste on something that doesn't work for them. That's why you should pay attention to details to provide an excellent experience to your customers through your product's UI/UX design.
How to Build a Good UI/UX Design Team?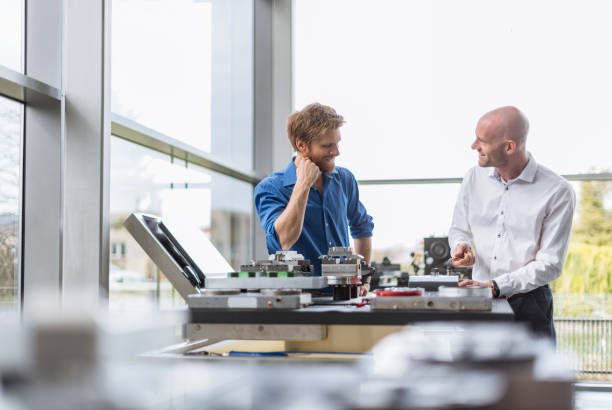 Following the consumer trend, today's business owners are more focused on providing positive experiences to their customers. It doesn't matter how good your product or service is, If your company's website or mobile app doesn't function well for the consumer, you'll have trouble finding new clients. If you're interested in hiring a UI/UX design team, there are a couple of things to keep in mind when you are building a UI/UX Design team.
UI/UX Designers are usually digital artists with a keen eye for design and usability. They know how to approach a project from different angles, and they possess a deep understanding of users and their needs.

UI/UX Designers also have strong communication skills, especially since they work closely with users and other departments at their company.

Many UI/UX Designers have backgrounds in art, programming, or design. The key factor here is that they've acquired skills in many different areas—and familiarity with multiple disciplines will only make them better at their job.
However, when building a great UI/UX design team, you should look out for individuals who possess these qualities to set your project on the road to success. One of the most important things when designing a product is creating an application or website that is easy to use. By making a simple and intuitive design, you can attract more users and make using your product or service easy for them. This will make your users come back to you repeatedly because it is easy to use.
Why Outsourcing your UI/UX Design Can Help?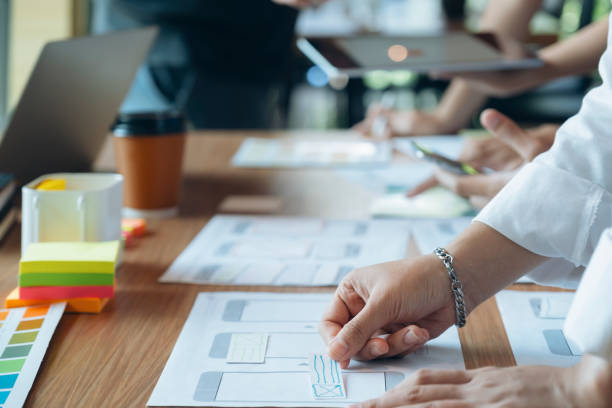 As you are creating the design for your product, it is important to think about the user first. Keep this in mind at all times: if you were the user, how would you want the design to work? Think about what specific actions you would want to take when using your product or service as well as how many of those actions would be done frequently. Make sure that the design allows users to take these actions easily. Whenever we talk to people about how technology can help businesses, one of the most common concerns that our clients ask us is:
"Why should I outsource my UI/UX Design rather than do it in-house?" The answer should be quite clear if you think about it. Why is there more job security in doing things yourself as opposed to outsourcing them? Here are a few reasons why you should consider outsourcing your UI/UX design:
You have enough work on hand and you don't want to take up your team's time with something that could be done by a professional.

You don't have enough resources for designing UI or UX.

It takes too much time for a professional designer to understand your vision.

You need someone who has the experience and expertise to design your app or website within the timeline you have set.

You don't want to spend much time redesigning your website or app if they are not receiving positive feedback from users.

You want to focus on your core business and not get distracted by designing new features of your UI/UX. (i.e. if you are an online store owner and you want to focus more on sales than UI/UX design.)
Why Choose us as your UI/UX Design Company?
When it comes to the field of Internet Marketing, a lot of people tend to get confused about what exactly needs to be done. They think that they need to design and develop their own website before they can start marketing it. This is where they are wrong. The first thing you need to do is hire an Internet Marketing Company as they are well versed in creating websites that are search engine friendly and optimized for online traffic. We have many years of experience in product development and internet marketing.
Our team comprises highly skilled and passionate experts with an eye for detail. One thing that drives us the most is value. We strive to deliver a well-designed UI/UX that is intuitive and quickly learned by users while also satisfying their needs and desires. There is no need to fling because creativity is the heartbeat of our services. At Least 90% of our clients come back to us for more UI/UX design work!
The main reason behind this is that the work we deliver is up to their expectations and aligns with their overall business goals. Here are some of the reasons why you should choose us as your UI/UX design partner:
We have been working in this industry for over five years now. We have associated ourselves with some of the top companies in the industry, including the government sector, thus ensuring that the work we do for you is up to par.

We offer customized services which means we will work on a project that fits your business model and structure rather than forcing our services upon you.

Our wide range of experience and expertise makes us stand out from the crowd and ensures that we deliver exceptional results each time.

We have a team of qualified developers who are experienced in all kinds of UI/UX designs for different platforms such as Android, IOS, Windows, HTML 5 & 6, etc.
Conclusion
Finally, it's not easy to design the perfect user interface or user experience. It takes a lot of expertise, skill, and creativity. That's why outsourcing your UI/UX design is a smart move for many businesses. There are a lot of things that can make your website look awful. Badly designed graphics, broken links, and an overall disorganized design. It's called user experience (or "UX") design, and it's there to make the site easy to use which is suitable for everyone.
However, a good interface will offer an intuitive navigation structure, with consistent navigation and search structures across all platforms. A great UI and UX design will have flawless visual design and a content structure that is scannable and readable. However, when you're running a business, it can be difficult to create a great user experience on your own. As with other aspects of your business, you probably don't have the time or resources to hire someone full-time to do it.
Mobirevo is a UI/UX design company with a dedicated development team that has extensive experience. You can contact us today to get a free quote. Our team at Mobirevo strives to provide unrivaled services to all of our valued clients. You can also check out our case study page to see our client's portfolio and get a better understanding of the quality of products we deliver. Also, contact us if you have any questions about our services, and we will get back to you as soon as possible. Want to receive more content like this?
You can signup for our newsletter, which features curated opinions, and product discovery tools for building remarkable digital assets. If you sign up for our weekly newsletter, you will be the first to know when we publish awesome content like this. You can also visit our blog to see other content created with love by our amazing team.